'Never Washing This Hand': Julius Randle's Mom Narrates a Touching Kobe Bryant Tale
Published 05/05/2021, 8:30 AM EDT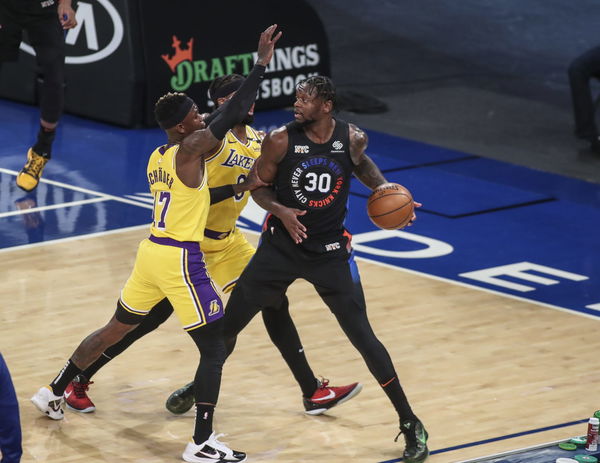 ---
---
As a child, one needs an idol, and as an adult, one needs a mentor. Fortunately for the Knicks' Julius Randle, the youngster had both figures in a man who was the best at what he did. Randle's idol was the Lakers' Kobe Bryant, the same individual who transformed numerous lives directly and indirectly.
ADVERTISEMENT
Article continues below this ad
It is a common practice for parents to take their kids to court practices. Hence, no one remembers the initial fan moments that these kids had better than their parents. Only recently, Julius Randle's mom shared one such story. 
When Julius Randle met Kobe Bryant and reacted in the cutest possible way
ADVERTISEMENT
Article continues below this ad
The Beyblade was just 1-YO when the Lakers drafted Kobe Bryant in 1996. He was still years away from becoming that Kentucky freshman who would soon take the NBA world by storm. But before all of that, he became a Lakers fan and more specifically, a Kobe Bryant fan.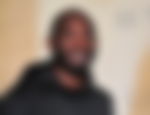 In a recent interview, Randle's mom gave an account of his love for LA and said, "Whenever we went to those games at the Mavericks… the boys would go down taking turns, sitting courtside, to watch the teams. But whenever the Mavericks played the Lakers, Julius got to sit courtside the whole game. Because the Lakers was his favorite team, Kobe was his idol." 
The young fan in Julius saw his childhood dream getting fulfilled when the Mamba actually met him.
Randle's mother narrated, "One time, it was halftime, he was walking back to his seat and said, 'Hey Kobe' and Kobe walked over to him and gave him a high-five. He got back to the suite, 'mom, did you see that? Kobe gave me a high-five, I'm never washing this hand again.' …I don't think I ever told this story to Kobe, he would have got a crack, just laughed about it. But he helped Julius try to figure out a lot of things. You know, your parents tell you things, but you don't listen… so he heard Kobe, but now it means so much more."
How does the Black Mamba still help the Knicks forward?
In 2014, exactly 18 years after Kobe's draft, the Lakers drafted Julius Randle as the 7th overall pick. Although Julius fractured his tibia in his debut game for the Lakers, it was Kobe Bryant who uplifted the morale of the rookie. So Randle came back the very next year, averaged in double figures, and played 66 games with his idol. 
ADVERTISEMENT
Article continues below this ad
Overall, Kobe left a great impact on Julius and how he approached life as an NBA player. His mom further revealed Kobe's advice to the Beyblade and said, "Your feet, you need to get stuff done to your feet all the time, you need to get treatment after every game, you need to meditate, go to the gym, put up shots… He remembered all those voices that were speaking to him." 
The Black Mamba taught Julius how training after stepping foot in a new city must be a priority. The five-time NBA champion would call Julius for 5 am workout sessions to instill discipline in him. All this made Julius a leader and a prolific scorer who is now leading the Knicks to glory.
ADVERTISEMENT
Article continues below this ad
Read also – How Kobe Bryant Inspired Julius Randle to Improve His Games By Setting His Priorities Straight