New Addition Austin Reaves Confesses What He Finds Most Intriguing About Los Angeles Lakers
Published 09/28/2021, 3:30 PM EDT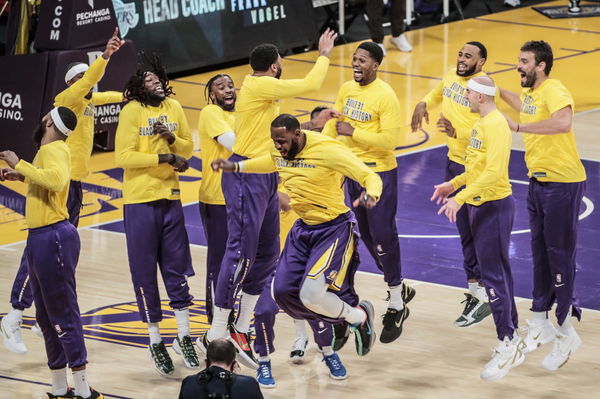 The Los Angeles Lakers have become regular guests when it comes to the headlines this offseason. After all the criticism that they had to suffer through last season, they are making sure they leave no room for mistakes. They started with pulling off a trade that worried the other teams, which is adding Russell Westbrook to their already spectacular duo of LeBron James and Anthony Davis. And now, they have filled the 14th roster spot as well, with Austin Reaves. Here's what their new player likes most about them.
Austin Reaves lauds the Lakers for this one quality
ADVERTISEMENT
Article continues below this ad
The Los Angeles Lakers general manager, Rob Pelinka, had already made it clear that the vacant 14th spot will definitely be filled before training camp begins. And he stood by his words as Austin Reaves prepares to be a permanent player on the roster. In fact, he was a two-way contract player who was supposed to be joining the Lakers any way in camp. But looks like Reaves outdid himself.
As he gets ready to play alongside the big guys, he opened up about what he likes about this team the most. On the 'Lakers Podcast', he said, "It's really the IQ stuff that stands out to me. I feel like we are really going to IQ people to death. The attention to detail, that all the guys have towards the game is special and it's something that I feel not a lot of teams might not bring to the table."
"These guys have some of the highest IQs that's ever played the game. So, that's really the main thing that stood out to me. Everybody's IQ running together too… It's not just one person seeing something. I mean everybody speaks on what they see and really having just all those run together, could create special things."
WATCH THIS STORY: Kobe Bryant's Best Lakers Teammates Featuring Shaquille O'Neal and Pau Gasol
How did this offer become reality?
ADVERTISEMENT
Article continues below this ad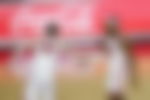 Reaves gambled on himself which fortunately worked out well for him. He had made it clear that he was not interested in being drafted in the second round so that he can pave a path for himself to a franchise he wants to be with.
So, after his incredible performance in the Las Vegas Summer League, the Lakers were convinced he was a good fit for them. In fact, he is the only rookie to have nabbed a guaranteed contract since 2019-20. With this move, there are two more empty spots on their roster. This means the Lakers are yet to surprise us even more.
ADVERTISEMENT
Article continues below this ad