New Orleans Pelicans Executive Wants to Use LeBron James Model on Zion Williamson and Brandon Ingram
Published 01/27/2021, 3:45 PM EST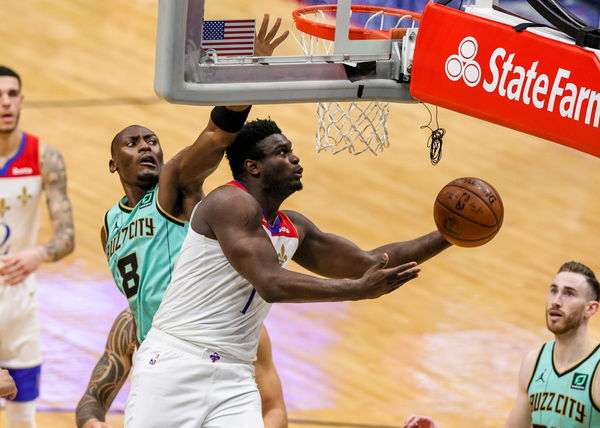 ---
---
The New Orleans Pelicans have an exciting core that could be very successful. Zion Williamson is considered the future face of the NBA, and Brandon Ingram became an All-Star for the first time last season. Lonzo Ball is proving to be a solid third option on the team since joining New Orleans. But they have not been playing to their full potential.
ADVERTISEMENT
Article continues below this ad
David Griffin wants to use LBJ model for Zion Williamson
New Orleans Pelicans' president of basketball operations, David Griffin, spoke to The Ringer recently. Griffin wants to implement a model from his days working with the Cavaliers, something which he used on LeBron James. He believes that other than James there has not been any player who makes a team an automatic NBA finals contender.
ADVERTISEMENT
Article continues below this ad
He said, "I've never really been able to say unequivocally 'go flip the switch.' LeBron is the only player in the NBA whose presence alone makes you a Finals contender. So when LeBron came back to Cleveland, it was time to rock and roll."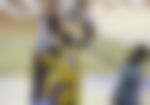 Griffin noted that unlike the situation with James, this young core may require more time. He believes that right now the franchise needs to be patient. And when the time comes that they can be legitimate title contenders, he will make decisions to surround them with the best pieces to accomplish that goal.
"I don't know if I do know when to flip the switch. But I know when not to. I hope that this group grows and develops in the way we anticipate and that it will become fairly obvious when we should cash in some of those chips. In the presence of a sound process, decisions often make themselves. I hope we're able to bring that to fruition."
Can Zion and the Pelicans win an NBA title?
ADVERTISEMENT
Article continues below this ad
The New Orleans Pelicans will feel that they are on the clock right now. In recent years, most top-level draft picks leave their franchises after about 6-7 years if they feel that the team cannot win an NBA championship, or utilize them in the way that is needed. LeBron James, Kyrie Irving, and Kevin Durant are just a few of the examples of this happenstance.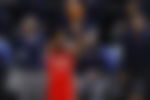 ADVERTISEMENT
Article continues below this ad
Can the New Orleans Pelicans win an NBA championship in the future? They have a very exciting core, and all three can be future All-Stars if they play up to their potential. But that in itself is a major uncertainty. The Pelicans will be focused on doing everything to get them the help they need to win a ring.