Knicks' Coach Compares Gordon Hayward to Jimmy Butler, Says He Can 'Make Other People Better'
Published 01/12/2021, 2:33 AM EST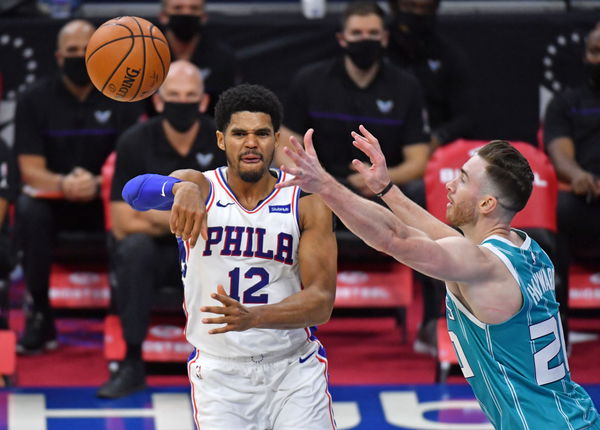 ---
---
Gordon Hayward has been an excellent signing for the Charlotte Hornets this season. Alongside new rookie LaMelo Ball, Hayward has helped lift up the Hornets' franchise from their poor form over the past few seasons. Hayward has become the team's franchise player, with consistently good performances.
ADVERTISEMENT
Article continues below this ad
Tom Thibodeau wanted Gordon Hayward in New York
After the Hornets defeated the Knicks, New York's head coach Tom Thibodeau spoke to the press. He praised Gordon Hayward for how well he has been playing for the Hornets. Thibodeau compared Hayward to Miami Heat's All-Star Jimmy Butler and complimented him for making his teammates better.
ADVERTISEMENT
Article continues below this ad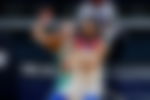 He said, "He reminded me of Jimmy Butler in that way in terms of his decision-making and ability to make other people better. And that goes a long way, I think, in terms of winning."
Hayward was a target for many franchises going into the off-season. He made a surprising decision to opt-out of his player option with the Boston Celtics. The Knicks were one of the teams that attempted to sign Gordon Hayward to their franchise. However, Hayward ultimately signed with the Hornets, after a phone call with NBA legend and Hornets owner Michael Jordan.
Hayward silences critics at Charlotte
ADVERTISEMENT
Article continues below this ad
Since joining the Hornets, Hayward has been in absolutely sublime form. He and LaMelo Ball have helped the Hornets attain a 6-5 record so far, surpassing expectations for their franchise. Hayward has averaged 21 points, 5 rebounds, and 4 assists in his first 10 games for the Hornets. Right now, he is on pace to match his 2017 career-high in scoring, which he set with the Jazz.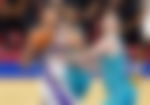 Hayward was excellent in the game against the New York Knicks. He scored 32 points, got 3 rebounds and 3 assists as the Hornets blew out the Knicks 109-88. This was especially impressive given how well the New York Knicks have been playing throughout the season so far. One can only imagine where they would be if they had Gordon Hayward on their team.
ADVERTISEMENT
Article continues below this ad
Hayward has been able to silence a lot of doubters and critics since joining Charlotte. Many questioned why the Hornets would offer him such a large contract given his injury history. However, Hayward has shown that he has so far been worth the pretty penny the team paid for him. And if he continues to play the way he does, the Hornets can be a real problem in the Eastern Conference.