Julius Randle Explains Why the MSG Playoff Atmosphere Was Better Than Kobe Bryant's Farewell Game at STAPLES Center
Published 08/18/2021, 12:41 AM EDT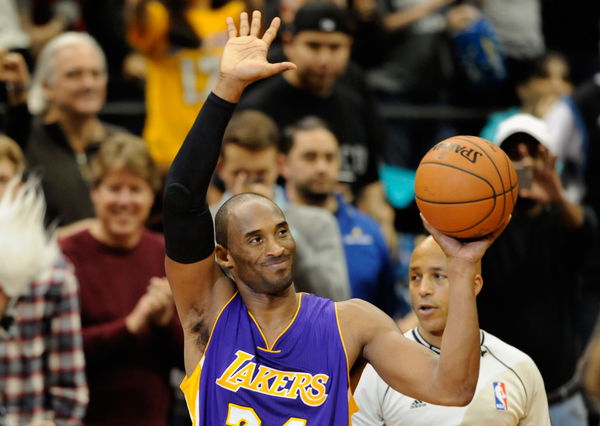 ---
---
The New York Knicks are on a journey to be great once again. They have acquired Kemba Walker and Evan Fournier to join their already playoff-worthy team. Notably, Julius Randle showed out last season, making his first-ever All-Star appearance.
ADVERTISEMENT
Article continues below this ad
Randle, whose inspiration is none other than Kobe Bryant, played alongside Bryant for 2 seasons in LA. Interestingly, he was also part of Kobe's historic last game. However, when it comes to the atmosphere at the Garden and Bryant's last game, which was more intense? Randle made his choice in a recent interview.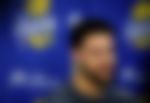 ADVERTISEMENT
Article continues below this ad
Julius Randle Says MSG Energy Is the Most He Has Experienced
As the Knicks made their first-ever playoff appearance since 2014, the atmosphere was wild. However, to say that it was greater than Kobe's last game is a bold statement.
While on The Jump, Randle admitted that the atmosphere in Madison Square Garden was more intense than even Kobe's last game. Now, we can't say he is wrong considering that he was present on the floor during both those times. Well, how wild was the Garden during the playoffs?
Unsurprisingly, the Knicks fans were loud during the playoffs. Chants and cheers were going on throughout all games. Notably, the fans picked on Trae Young's hair, chanting, 'Trae is balding'. It was a true New York atmosphere with excitement in each and every possession.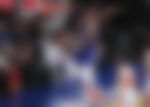 Unfortunately, they couldn't get past the Hawks. However, it set the foundation for New York to become a successful team once again. The Knicks have the potential to make a deep playoff run this season with their new acquisitions.
However, what was the atmosphere like for Kobe's farewell game?
Kobe Bryant farewell game
The emotions were at an all-time high for Bryant's farewell -the perfect scenario where he would play his last game at the Staples Center, which he made his own. On April 13, 2016, the Lakers took on the Utah Jazz in Kobe's final time wearing the purple and gold.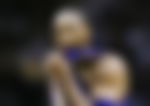 While farewell games tend to be relaxing for most players, Kobe had other plans. The Lakers were losing, and obviously, that did not sit well with him. He went on to score 60 points in his farewell game and led the Lakers to a dramatic win. Furthermore, it was his first 50 point game since 2009.
ADVERTISEMENT
Article continues below this ad
A performance such as that in a player's last game makes the memory even sweeter. On the night, Bryant scored 38 second-half points for the Lakers. He had 23 in the 4th quarter alone, scoring the last 15 straight at one point.
In true 'Mamba' fashion, he did everything to win the ball game for his team. At the end of the game, he was visibly exhausted. However, the crowd could not stop chanting his name.
ADVERTISEMENT
Article continues below this ad
WATCH THIS STORY-  6 NBA Predictions Involving Kevin Durant, Klay Thompson & Others That Will Blow Your Mind
It remains to be one of the most iconic farewell games, and will always be so.