New York Star Takes the High Road After Arms Get Raised in Heated Scenes During Knicks Game
Published 11/30/2022, 4:33 AM EST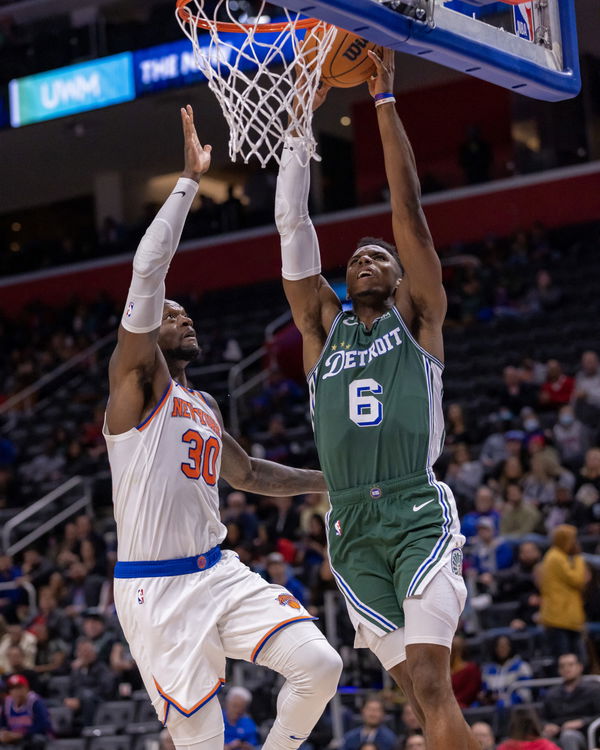 The New York Knicks won 140-110 against the Detroit Pistons in tonight's game. During the game, there was a war of words and it quickly got physical, leading to heated scenes on the court. It began after Jalen Brunson passed the ball to Julius Randle, who moved to the rim and dunked on Isaiah Stewart. Then, Stewart pushed Randle away for taunting.
Julius Randle did not bother engaging and ran from the scene as the referees blew the whistle. Randle threw his arms in the air to signal he was not getting involved. The crowds subsequently booed the players.
ADVERTISEMENT
Article continues below this ad
Notably, a year ago, Isiah Thomas had gotten into a heated argument with LeBron James. James struck Stewart's face that cut open the latter's skin under the eye. The situation got escalated with both of them exchanging words with players and officials trying to separate the players.
Both players were ejected from the game. Isiah Stewart was also suspended for two games. The NBA statement said that he "repeatedly and aggressively" pursued James. LeBron was given a one-game suspension for "recklessly hitting" his opponent. It was in fact the first suspension that James had gotten in his whole NBA career.
The 'Pat Bev Podcast' later took this chance to comment that Randle did not want a similar scenario, after remembering Stewart's charge at LeBron.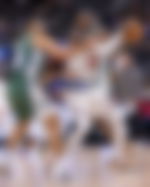 Nov 29, 2022; Detroit, Michigan, USA; New York Knicks forward Julius Randle (30) grabs a rebound next to Detroit Pistons guard Cory Joseph (18) during the third quarter at Little Caesars Arena. Mandatory Credit: David Reginek-USA TODAY SportsJulius Randle has also been known to raise his voice and his arms.
ADVERTISEMENT
Article continues below this ad
Knicks star's history on the court
In March 2022, Julius Randle was fined $50,000 for an on-court altercation with a game official and a player. The fine was also on the count of his non-compliance with an NBA investigation. This time around, Randle probably did not want a repeat of that as he chose to walk away from a visibly annoyed Isaiah Stewart.
Watch This Story: LeBron James Was Not the Only NBA Star Casted in his Hollywood Debut With Former Knicks All-Star Also Appearing in the Same Movie
ADVERTISEMENT
Article continues below this ad
A week ago, Julius Randle had spoken about his chemistry with Brunson. He lauded Brunson for being a "steady player". Even Brunson claimed that the secret sauce to their victories was Julius Randle.
What did you think of the altercation between Julius Randle and Isaiah Stewart? Let us know in the comments below.