Next LeBron James? Los Angeles Lakers Star Hails High-Schooler and Akron Native for Recent Success
Published 02/23/2021, 3:00 PM EST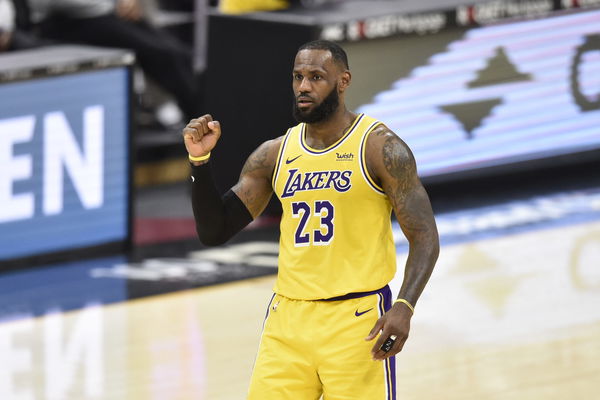 LeBron James is a person who never forgets his roots. The 36-year-old NBA superstar is extremely committed to making his hometown Akron, Ohio a better place and has taken several steps towards it. Furthermore, he also strives to make other talented athletes from his hometown get the recognition they deserve. 
LeBron James announces the talent of Chris Livingston to his online following
Who is Chris Livingston? Well, this name might have been very unfamiliar among basketball fans, but LeBron James hailed the high-schooler through a recent tweet, which has got everyone buzzing. 
ADVERTISEMENT
Article continues below this ad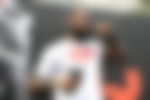 Chris Livingston is a versatile swingman who plays for Buchtel High School in Akron, Ohio. The talented baller just got done with his junior season for Buchtel and he led his school to a dominant 14-3 record in Division II Ohio high-school basketball. 
Livingston's season averages of 32.0 points, 15.8 rebounds, 5.8 assists, 4.8 steals, and 4.1 blocks per game is truly remarkable, and these numbers also earned him the prestigious Northeast Ohio High-School Sports Division II 'Player of the Year' award! 
Livingston's numbers caught the attention of LeBron James, who then made a proud tweet lauding the high-schooler. "Yessir!! Congrats Chris! Keep going," the Lakers star wrote on Twitter. 
This isn't the first time LeBron is recognizing the talent of Livingston
LeBron James loves to give talented youngsters the recognition they deserve. Moreover, the above-mentioned tweet isn't the first time LeBron has taken notice of Chris Livingston. In fact, he once took the time to watch Livingston play at a grassroots tournament when the latter was just 14! 
ADVERTISEMENT
Article continues below this ad
It was back in 2018 and LeBron visiting to watch an U-16 Fab 48 Tournament had everyone puzzled. But that's when Chris Livingston started gaining attention as the next 'LeBron' due to his Akron ties. 
Though the NBA superstar didn't stay until the final whistle, he gave Livingston a quick piece of advice before leaving. Since then, college scouts have been meticulously watching Livingston play, and he's touted to go down as one of the top recruits of the 2022 class. 
ADVERTISEMENT
Article continues below this ad
Livingston already has the backing of LeBron James, something which not all budding athletes get. Will the #1 player in Ohio enter the NBA and carry forward Akron's legacy in the league? 
 WATCH: Bronny James' Smooth Jump Shot May Foreshadow Success for the 16-Year-Old