NFL Legend Aaron Rodgers' Honest Opinion on Stephen Curry Before Kevin Durant Joined Warriors Revealed
Published 05/29/2022, 8:30 PM EDT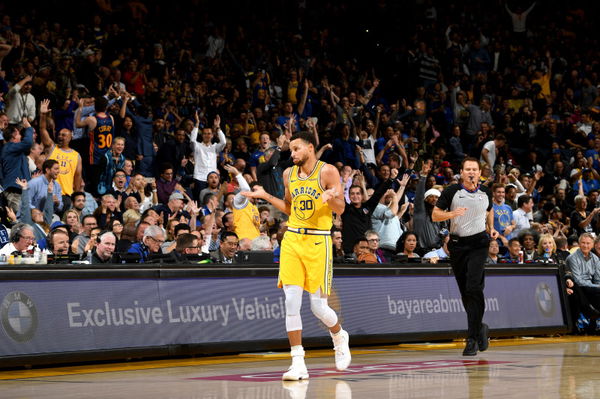 Stephen Curry and the Warriors won the Western Conference Finals against the Dallas Mavericks. The Warriors lifted the Oscar Robertson Trophy and Curry won the Magic Johnson Western Conference Finals MVP award. The Warriors are yet to find out who they would play against in the Finals. 
If the Warriors win the NBA title this year, it would be Stephen Curry's fourth. This will put him up on the list with LeBron James, who has four titles as well. While Curry has won back-to-back NBA MVP awards in 2015 and 2016, he hasn't won the Finals MVP award yet.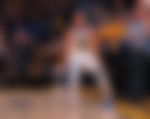 In Curry's first-ever title win, Andre Iguodala won the Finals MVP. Then in the next two title wins, Kevin Durant stole the show and won the Finals MVP award. This time around, he is the most probable one to win the Finals MVP if the Warriors win the title.
ADVERTISEMENT
Article continues below this ad
But even before Durant joined, Curry was lighting it up for the Warriors. Everyone knows Stephen Curry's influence on the game of basketball. And it looks like NFL legend Aaron Rodgers was a fan even during Curry's college days.
Aaron Rodgers is a Stephen Curry fan
In December 2015, Aaron Rodgers talked about Stephen Curry during a radio appearance. And Rodgers revealed that he was a long-time fan of Curry. He said that he watched Curry play in the sweet 16.
Rodgers said, "I drove to Detroit and watched him play Wisconsin and Kansas that year in the Sweet 16 and Elite Eight and I remember thinking, 'This guy is going to be unbelievable,'" 
He also said that Curry was changing the game of basketball in a very interesting way with his shooting percentage and ball-handling skills. Aaron said that he was sure that Stephen Curry works tirelessly on his shooting and ball handling. He said that talent is God-given, but you have to work on a lot to be so good.
ADVERTISEMENT
Article continues below this ad
Rodgers' heap of praise didn't put pressure on Curry. Instead, he led his Warriors to their first NBA title in 40 years! He also won the NBA MVP award that year. And Stephen Curry was at the center of things during their playoff run as well. 
WATCH THIS STORY – Michael Jordan vs Jack Nicklaus net worth
ADVERTISEMENT
Article continues below this ad
In 21 games, he averaged 28.3 points, 5 rebounds, and 6.4 assists in the playoffs. And he did that in the most efficient way possible with a FG% of 45.6 and 3P% of 42.2. 
The Warriors faithful would be hopeful that Curry would emulate the same in this year's Finals.
Edited By: Arunaditya Aima