NFL Legend Blasts NBA for "Robbing Lebron James" of MVP After Latest Ja Morant Controversy: "He Was Drafted to Be the Franchise Savior"
Published 05/07/2022, 10:50 PM EDT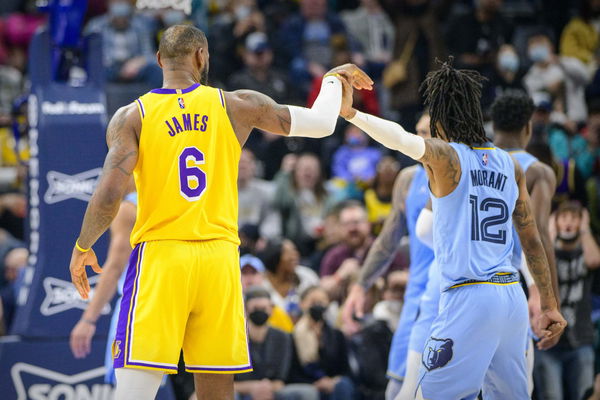 Ja Morant's 47-point outburst against the Golden State Warriors in Game 2 had LeBron James startled. The 22-year-old put on a show for the home crowd and proved he's a different breed. The young gun displayed it is impossible to stop him when he is in street ball mode and playing fearlessly down the stretch. 
On Wednesday, LeBron James called Morant a "flat out star" as he dismantled the Warriors' defense. He also expressed his discontent with NBA award voters giving the Memphis Grizzlies guard the most improved player award. He even went on to describe the majority of award voters as "dweebs" who don't watch or understand basketball.
ADVERTISEMENT
Article continues below this ad
JA so damn tough!!!! There's no way Ja should even have been in MIP talks. This guy is a flat out ⭐️ and always have been!! Real basketball 🧠s know. Not the majority of dweebs who don't even watch basketball on those voting ballots.

— LeBron James (@KingJames) May 4, 2022
Like a said JA too special to be in a MIP conversation. Rising Super⭐️

— LeBron James (@KingJames) May 4, 2022
In addition, on his route to 47 points, Ja made history by joining both LeBron and Kobe Bryant as the only players to score multiple 45-point games in the postseason before turning 23. This just validates LeBron's comments even more and also shows how brilliant of a player Morant already is. Thus, labeling him the most improved player is selling it short because Morant has been exceptional since his arrival in the league.
Following all this, Ja Morant's performance and LeBron's tweets were the hot topics in an edition of Fox Sports' Undisputed. And both panelists got into an interesting debate. 
Shannon Sharpe defends LeBron James' stance and throws shade at the voters
Shannon Sharpe's affection for LeBron James is no secret. The three-time Super Bowl champion and panelist on the hit show defends the King like his advocate. While Sharpe is a massive admirer of James, his co-panelist Skip Bayless is a vocal critic of him. Hence, one can imagine that LeBron is a hot topic of discussion on the show.  
Shannon Sharpe backed LeBron's stance on Ja Morant winning the Most Improved Player award on an episode of Undisputed. The panelist said, "How the hell does Ja be the most improved. He was the number two pick in the draft. He was drafted to be the franchise savior. He's the face of a franchise. This is what he's supposed to be doing. He's not supposed to be averaging 15 ppg, he's supposed to do this". 
Sharpe himself threw some shade at the voters while speaking on LeBron's behalf. He said, "LeBron is like, let me go ahead and speak my mind. Y'all not gonna vote for me to get MVPs anyway, y'all already robbed me of a couple of them. He (Morant) shouldn't have been in the discussion because he's a star, to begin with, and you dweebs; y'all not watching these games, y'all just have a vote and just vote."  
ADVERTISEMENT
Article continues below this ad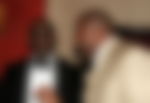 Sharpe may be speaking on LeBron's behalf, but his adoration for him is palpable in the comments above when he complains about voters robbing him of multiple MVP awards. 
As one might expect, Skip Bayless reacted, saying he was surprised that LeBron used the word "dweeb" to describe the voters. He went on to say, "This is classic what I call biting the hand that has fed you because those "dweebs" have voted in the distant past Lebron the MVP 4 times." 
ADVERTISEMENT
Article continues below this ad
Watch this story- Michael Jordan and LeBron James Finally Meet In The Finals But Its Not For Basketball, Its For Tequila
Skip Bayless relishes getting under Sharpe's skin about his undying love for James. While Sharpe can spend an entire day defending James, Skip will continue to criticize the King.