"Michael Jordan Used To Make Things Up..": After Audacious NFL MVP Claims, Aaron Rodgers Drags MJ Into a Self Motivation Story
Published 01/18/2023, 4:10 PM EST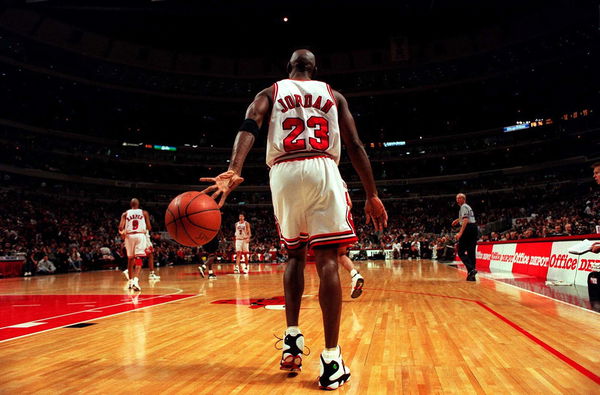 Having great motivation can work wonders when you are trying to achieve a certain set of goals and Green Bay Packers star Aaron Rodgers can attest to that. In the latest episode of The Pat McAfee show, the 4x NFL MVP talked about how athletes come up with tactics to motivate themselves and give their best in the game. During the discussion, the NFL superstar brought up NBA legend Michael Jordan as an example of a self-motivator and it brought up a particular memory from the 90s.
The star quarterback recently turned heads when he dropped a major claim about being able to add another MVP trophy. However, what piqued fans' interest was the fact that Rodgers was unsure he would be able to win the title with the Green Bay Packers. 
NFL superstar tags Michael Jordan as self-motivator
ADVERTISEMENT
Article continues below this ad
While talking about how athletes achieve success in The Pat McAfee show, Super Bowl champion Aaron Rodgers said that it is a common occurrence where players who are superstars in their respective fields were once deemed unworthy. Multiple players who were not the first draft pick or found it hard to make it to their college team are now some of the top players. Rodgers explained that being considered weak players or not capable enough is a kind of 'chip' that acts as a motivation. The 10x Pro Bowl then reminded that even His Airness had to search for motivation by making up certain things.
"What it does is create this chip and the chip can be an excellent motivator for the right disposition that feels like they need a little bit extra at various times during their career or even in just a workout. The thought to motivate you a little bit more or inspire you I think is really really important to success of people who can do that. Michael Jordan, you know, used to make things up I think at times to be motivated," Rodgers told the Pat McAfee hosts.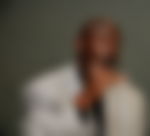 It is highly possible that Rodgers was referring to a significant two-game incident that took place in 1993 and involved a former Washington Bullets (now Wizards) star.
Bulls legend makes a false claim
ADVERTISEMENT
Article continues below this ad
Chicago Bulls legend Michael Jordan had several rivals when he was at the peak of his basketball career. A few of the most talked about rivalries were probably that of Isiah Thomas, Larry Bird, and Magic Johnson among others. However, there was one such former NBA star who had only faced His Airness in two games and managed to rile him up in the first game itself.
LaBradford Smith is a name not many would recognize. The former NBA player only played for three seasons in the league and averaged no more than 6.7 PPG. However, Smith managed to unwillingly get under MJ's skin when the duo faced each other for the first time in a Bulls vs Bullets game. Smith made a career-high 37 points against a highly competitive Jordan. Therefore, despite defeating the Bullets by 104-99, MJ was rearing to take his revenge on Smith. Following the game, the 6x NBA champion claimed that the Bullets star took a dig at him by saying 'Nice game Mike'.
ADVERTISEMENT
Article continues below this ad
WATCH THIS STORY: Dennis Rodman, Kobe Bryant, Michael Jordan, and Other NBA Stars who Have Featured in TV Shows
His Airness then went on to drop 47 points the very next day against the Bullets whereas Smith only managed to score 15 points. Years later after the incident, MJ confessed that he had lied about the comment and made it up because he needed something to motivate himself. Tell us what you think about that.