NFL Veteran, Who Was Confident of Beating Michael Jordan, Sees 3rd Son Joining MJ's Hornets
Published 09/26/2022, 11:54 AM EDT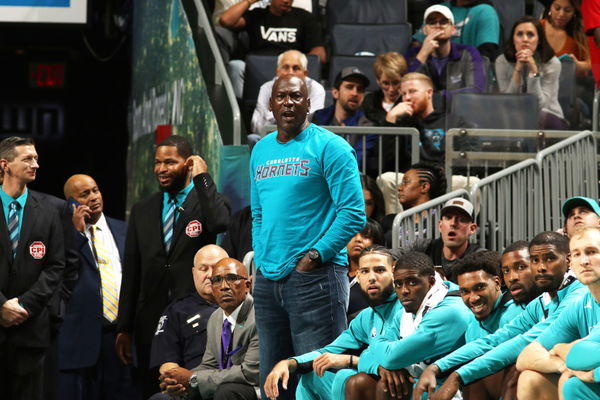 Former NFL player LaVar Ball once shocked the world when he claimed that he would beat NBA all-time great Michael Jordan in a one-on-one game. Many fans thought he was joking at first owing to his college basketball career. However, he was not. He was sure he could beat the Chicago Bulls legend because he was bigger than him and believed he could potentially bully his way to the win. This brought a huge amount of spotlight to Ball and his three sons Lonzo, LaMelo, and LiAngelo Ball.
At the time, his three sons were making waves in the basketball world with their skills. And LaVar predicted all three sons would play in the NBA in the future. His two oldest sons are now in the NBA with Lonzo playing for the Chicago Bulls and LaMelo playing for Jordan's Charlotte Hornets. Now, it looks like his youngest son would be finally playing in the league. As per reports, LiAngelo Ball will sign a non-guaranteed deal with the Hornets.
ADVERTISEMENT
Article continues below this ad
This move could make LaVar's prediction come true. LiAngelo declared for the 2018 NBA draft but went undrafted. Last year, he played for the Greensboro Swarm in the G-League which is an affiliate of the Hornets.
Two brothers set to play for Michael Jordan and the Hornets
Michael Jordan has won six NBA titles as a player for the Chicago Bulls. But he is yet to win a title as an owner of an organization. MJ and the Hornets drafted LaMelo Ball as the third pick in the 2020 NBA draft.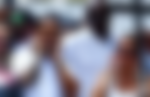 He quickly became one of the superstars of the league and started running the offense. LaMelo is a crisp passer and can make any pass he desires. In his first year in the league, he hit the ground running and won the Rookie of the Year honor.
ADVERTISEMENT
Article continues below this ad
In the last couple of years, he continued his development for the Hornets. Last year, his displays were rewarded with his first-ever all-star appearance in just his sophomore year. And LaVar could not be prouder. If LiAngelo joins the Hornets, it will be exciting to watch the two brothers playing alongside each other.
However, Lonzo was the first superstar among the brothers. After impressing for Chino Hills High School, Lonzo played one year of college basketball for UCLA. Like LaMelo, Lonzo was a great passer as well. In the 2017 NCAA season, he became the season assists leader. He then declared for the 2018 NBA draft.
ADVERTISEMENT
Article continues below this ad
WATCH THIS STORY – Did Michael Jordan Play in 1994? Was Shaquille ONeal The Last Player to Beat MJ in The NBA Playoffs?
Do you think LiAngelo and LaMelo Ball could help the Hornets clinch a playoff spot? Let us know in the comments.