NFL Veteran Snubs Millionaire Shaquille O'Neal for Trying to Buy His House: "You Can't Afford It Big Dawg!!"
Published 04/04/2022, 11:30 AM EDT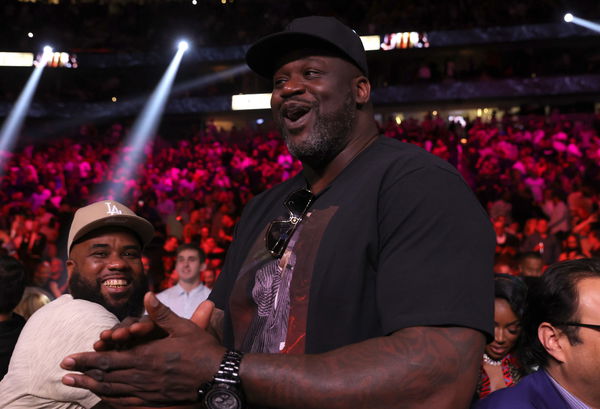 NBA Hall of Famer Shaquille O'Neal, who is a business tycoon, owns various real estate properties. From his famous Florida mansion to owning 150 car washes, O'Neal knows his game when it comes to real estate investments. After his playing career, Shaq took into business and wanted to expand his portfolio in this field.
Shaq has really done well with his investments and has made his fortune up to $400 million. Though after gaining such a reputation and making his name known in the business space, some athletes still underestimate Shaq's power to buy almost any property he wants.
NFL veteran miscalculates Shaquille O'Neal's worth
ADVERTISEMENT
Article continues below this ad
In an episode of The Big Podcast with Shaq, Anthony "Spice" Adams had some words for Shaq. Nischelle joked about being outside Shaq and Spice Adam's house, which reminded Shaq of his conversation with Spice.
"Hold on, Nischelle. I called him yesterday, asked him where he at. 'Oh, I'm at my other house'. I said… no hold on. He had his other house claim out, I told him sell it to me, you know what he said? You can't afford it big dawg. I'm like damn, ok. I was like ok big dawg…"
When Shaq revealed what Adams had said, everyone including Shaq burst into laughter. This was definitely a joke cracked by Adams when he said that Shaq couldn't afford his house. O'Neal once owned a 31,000 square foot mansion in Florida, which he had sold for $11 million.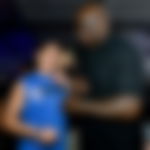 But, Spice Adams is no joke. His estimated net worth is around $6 million. He retired from NFL in 2013, after which he took to entertainment. Adams played himself in the TV series Ballers in 2017. In his acting career, he has hosted multiple shows as well.
ADVERTISEMENT
Article continues below this ad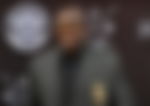 Shaquille O'Neal and his worth is not to be underestimated
Though Spice tried to make himself bigger in the picture, he very well knows Shaq's game in acquiring properties. Adams also denied these statements, as he said, "You know these are lies, these are lies."
ADVERTISEMENT
Article continues below this ad
WATCH THIS STORY: "Like That Pickup Line!"- WATCH a 7 Foot Shaquille O'Neal Flirt With 5′0″ UFC Reporter Megan Olivi
In the end, it was just banter, but knowing Shaq's worth, Nischelle and Adams both knew that O'Neal could've bought the property if it was in his hands.