NFL Veteran Torches Shaquille O'Neal for Being Unhappy With 7 ft NBA Star Making $250 Million: 'Michael Jordan's Career Earnings Is $93 Million'
Published 06/30/2022, 9:30 PM EDT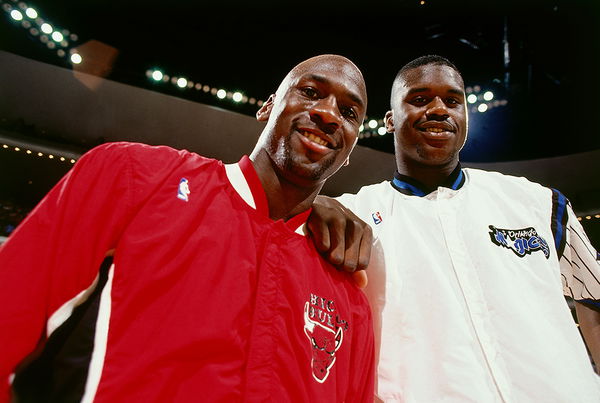 NFL veteran Marcellus Wiley has called out Shaquille O'Neal for his comments on Rudy Gobert's '$250 million' contract. The former Dallas Cowboys defensive end criticized Shaquille O'Neal on FS1's Speak for Yourself for sounding off on Rudy Gobert's exorbitant salary for the umpteenth time. According to Wiley, Shaq should instead be proud that the NBA is currently able to pay its athletes a boatload of money.
ADVERTISEMENT
Article continues below this ad
Shaq's comments come in the wake of an ongoing beef between Charles Barkley and Kevin Durant. Barkley has criticized Durant in the past for not being the 'bus driver' in a championship team. However, his recent criticisms drew a response from KD.
ADVERTISEMENT
Article continues below this ad
In fact, Durant accused Barkley of being envious of his salary. This response from KD prompted Shaq to admit in his podcast that he's, in fact, mad that players like Rudy Gobert can get over $200 million contracts in today's NBA.
Wiley calls out Shaquille O'Neal
Meanwhile, Marcellus Wiley called out Shaquille O'Neal for disparaging Rudy Gobert for his contract. Initially, the 47-year-old analyst refused to believe that Shaq is serious about his comments. But then he proceeded to point out the errors in the Big Diesel's judgement.
In fact, Wiley said that Shaq should be proud of Gobert's $205 million contract. Because it shows how far players like him have progressed the NBA. "You should be happy, proud that the inflation and the growth of the game came from players standing on your shoulders. Just like Shaq was able to stand on players' shoulders before him", said the NFL veteran.
Later on, Wiley highlighted the fact that great players before Shaq also made less money than him. "Michael Jordan-his career earnings-$93 million. Shaquille O'Neal who is an amazing player. Top-10 player himself, $286 million… That's how the game goes.", he added.
In fact, Shaq's $286 million career earnings tower over Michael Jordan's earnings, despite Jordan being widely accepted as the GOAT. Therefore, Wiley advised Shaq to be more welcoming of the young players' advantages, instead of being petulant.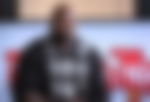 Incidentally, Shaq signed a whopping $120 million 7-year deal with the Lakers in 1996. Back then, it was unprecedented for teams to pay players so much money. Therefore, a lot of players accused the Lakers of overestimating Shaq's value.
ADVERTISEMENT
Article continues below this ad
But Shaq believes that he deserved his $120 million contract because he delivered championships. On the other hand, Rudy Gobert is yet to do so.
Moreover, Gobert has averaged only 15.6 points this season. As a matter of fact, the three-time DPOY was a liability in the Jazz's first-round exit against the Mavericks in this year's playoffs.
ADVERTISEMENT
Article continues below this ad
Watch this Story: How Old Was Shaquille ONeal When He Retired?
Do you agree with Shaq's point of contention with Gobert's contract? Comment your thoughts below.