'Nice Little Jab There': Nets' Kevin Durant Recalls How Kobe Bryant Told Him He's Not on His Level
Published 06/01/2021, 6:30 AM EDT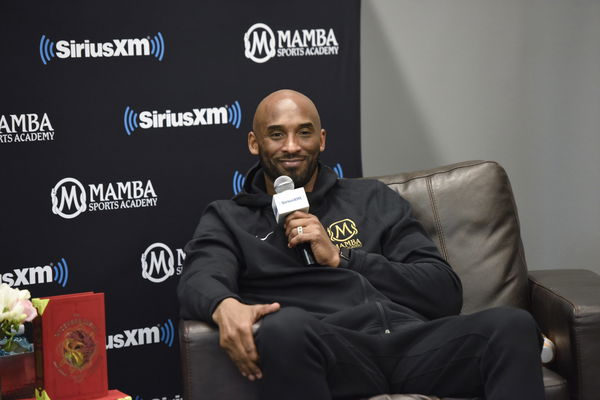 ---
---
Throughout his career and even after, Kobe Bryant was never ashamed to admit that he followed in Michael Jordan's footsteps and tried to model his game around MJ's, from Jordan's moves, leadership skills, and to an extent, even the trash-talking. Kobe had always been proud of the fact that he was one of the best trash-talkers the league had seen, and Kevin Durant had to bear the brunt of Kobe's trash talk.
ADVERTISEMENT
Article continues below this ad
Kobe Bryant looks down at KD
MJ's trash-talking skills had legends in the NBA fear his wrath. But Kobe, contrary to popular opinion, was no less and had his ways to get to his opponents. The only difference was that even if Kobe spewed trash, it mostly came out in the most endearing way possible. It was pure, and it only showed his never-ending drive to win.
ADVERTISEMENT
Article continues below this ad
So when Kevin Durant was asked about the most memorable trash-talking moments, he corroborated the former statement very well. He stated, "I have told this story before about how we played in the regular season. It was the day before All-Star break and we're beating them pretty good in OKC…"
KD further added, "Basically he said, 'You can have this game but you can't sit at my table. I got five championships and you guys are playing well but you don't know what it feels like to hit the night at the top.' That was a nice little jab right there. As a young player, you feel like coming up quick. You feel like establishing yourself. And you got a guy who is on another level… So it was humbling, but it was also motivation."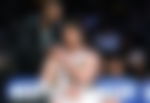 Did Kevin Durant and Kobe have beef?
ADVERTISEMENT
Article continues below this ad
Although it might look like Bryant wasn't very fond of KD from what he said, nothing would be further away from the truth. In fact, Bryant confessed that he considered Durant as one of his toughest opponents, and he regretted retiring before being able to figure him out.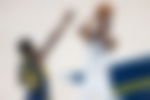 By the looks of it, it seems like Kobe's harsh comments were just in the heat of the moment. Otherwise, he had immense respect for the now Brooklyn Nets superstar.
ADVERTISEMENT
Article continues below this ad
WATCH THIS STORY: Kobe Bryant vs LeBron James: Reliving Their 2008 Epic Duel