Nike Was Unwilling to Give Kobe Bryant Signature Line the Same Treatment as LeBron James and Michael Jordan
Published 04/20/2021, 10:31 PM EDT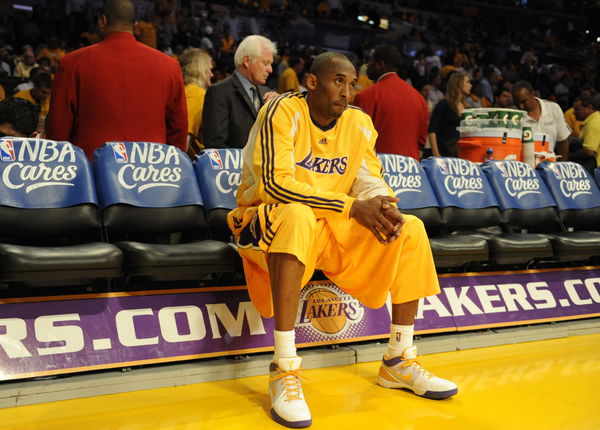 ---
---
Nike has always been quick at pursuing NBA prodigies and getting them to sign deals as rookies. They're like the scouts who want top players with a lot of promise to represent them from the very beginning. Michael Jordan and LeBron James are a fitting example of this. But what about the unique case of Kobe Bryant and his deal with the company? 
ADVERTISEMENT
Article continues below this ad
The Black Mamba started his career as an Adidas athlete with a six-year deal with the brand. Then in 2003, after winning three NBA titles, he came on board with Nike and rejected potential offers from Reebok. Ever since then, he had remained a Nike athlete, but that tie-up has come to an end now. 
The end of the Kobe Bryant + Nike swoosh
ADVERTISEMENT
Article continues below this ad
At the last extension of Kobe Bryant's deal with Nike, the two parties had signed a five-year post-retirement clause which ended on April 13, 2021. Now, as per fresh reports, the estate of Kobe has no plans of agreeing with Nike for another extension. 
In an interview, Vanessa Bryant expressed, "Kobe and Nike have made some of the most beautiful basketball shoes of all time, worn and adored by fans and athletes in all sports across the globe. It seems fitting that more NBA players wear my husband's product than any other signature shoe."
According to sources, there were expectations of a "lifetime" partnership, but since that couldn't take shape, both sides decided against the extension.
ESPN's Nick DePaula wrote, "According to a source, Bryant and the estate had grown frustrated with Nike limiting the availability of Kobe product during his retirement and after his January 2020 death in a helicopter crash. There was also frustration with the lack of availability of Kobe footwear in kids sizes, according to sources."
Report: Nike was unwilling to give Kobe Bryant's contract similar 'lifetime' structure held by LeBron James and Michael Jordan https://t.co/MuFKHvOqnk

— NBA Central (@TheNBACentral) April 20, 2021
Read also – 'Love Her Tremendously': Vanessa Bryant Shares a Clip of Kobe Bryant to Celebrate Their 20th Anniversary
The history of KB sneakers and what's next for the Black Mamba brand's legacy?
The Lakers great signed his first shoe deal with Adidas, a six-year $48 million contract. He reportedly opted out of it in 2002, paying $8 million as an exiting fee, and later signed a $40 million 4-year deal with Nike. His Zoom Kobe 1 was a success, and that launch led to a dozen other launches in the next 18 years.
Kobe Bryant was a visionary, a gifted storyteller, a keen businessman, and a man of details. His character traits reflected in his signature shoe line, and the Nike Kobe 5 Proto "Lakers" is the latest proof of that innovation. 
ADVERTISEMENT
Article continues below this ad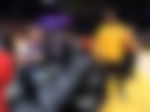 Now, the KB estate is free to negotiate contracts and call for bids from other big brands, mainly Nike competitors. While the estate will benefit on the monetary front, the selling of the signature line will depend on how the new company handles Kobe's vision. Interestingly, there were reports last year that had claimed that Kobe was in favor of leaving Nike to form his own brand.
Now, his estate has several options on the table. Either they sign with brands like Adidas, Under Armour, Puma, or New Balance, or they can go back to Nike, or even create a standalone Black Mamba brand.
ADVERTISEMENT
Article continues below this ad
Which way do you think they will go?