'No Debate': Ja Morant Makes a Strong Case for Warriors' Steph Curry to Win the MVP 2021
Published 05/17/2021, 1:30 AM EDT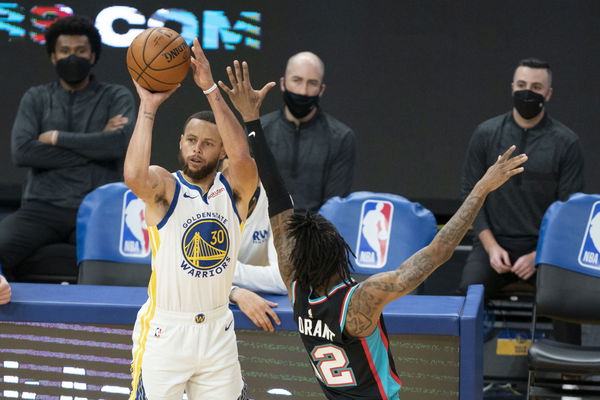 ---
---
If injuries can make someone turn into a scoring machine, no NBA player would bother sitting out for five or six games. At least that is what happened with the Warriors' Steph Curry who took to another level of shooting after coming out of his tailbone injury during March-end. Ever since he has been breaking records and taking GSW to new heights.
ADVERTISEMENT
Article continues below this ad
Most recently, the Warriors defeated the Grizzlies 113-101 in an important tie that decided the #8 seed ahead of the play-in. Steph Curry shined yet again as the much younger point guard in Ja Morant struggled to keep the pace. That night at Chase Center, Steph added one more fan in the name of reigning ROY to his millions of admirers. 
Ja Morant counted Steph Curry ahead of everyone
ADVERTISEMENT
Article continues below this ad
When the Grizzlies lost their chance to secure the #8 seed to the Warriors, they did little wrong. Meaning to say, all of their starters scored in double figures, combining 87 points in total. They even had more steals and blocks than the Warriors by the end of the night, but nothing about that was good enough. 
It was Steph Curry who ruined the party for the Grizzlies with a 46-point night in 40 minutes. He also added 7 rebs, 9 assists, 1 steal, and 1 block to back his nine three-pointers that were three more than the numbers the Grizzlies combined. With 7 turnovers, the assassin still buried the Grizzlies in their own soil. With this win, the Warriors stretched their season lead to 2-1 against Memphis, and that stunned Ja Morant.
The star who is otherwise always blowing his own trumpet, went a step further to praise the 33-YO. He made a case for Curry's MVP contention and wrote –
Now, that's a tremendous compliment coming from a rival who had so many options to pick from.
Read also – Channing Frye Compares Warriors' Stephen Curry With Iron Man
Can the Warriors' war hero actually win it?
Well, Steph Curry has averaged close to 32 points this season, two extra points per night from his 2016 MVP season. Plus, he has attempted a career-high 12.6 three-pointers this season and converted 42.1% of those. This has brought to him his second scoring title of the career, making him and Michael Jordan the only players to do it after turning 33. 
ADVERTISEMENT
Article continues below this ad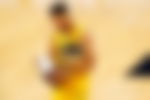 Above all, the man has single-handedly driven his team out of misery to make them a candidate for the respectful #7 seed. No wonder why his teammate Juan Toscano-Anderson called him the "Picasso of our time". 
For sure, his numbers fall way below when compared to the 26.4 points, 10.9 boards, 8.4 assists, and 1.3 steals of Nikola Jokic (71 games), but he has a narrative to help his case. Most recently, even LeBron James endorsed Steph for the MVP choice.
ADVERTISEMENT
Article continues below this ad
So what would you say, does Steph deserve his third MVP title? Help us know your opinion in the comments.