'No One Else Can Do That': JJ Redick Explains What Sets Zion Williamson Apart in NBA
Published 01/25/2021, 9:28 AM EST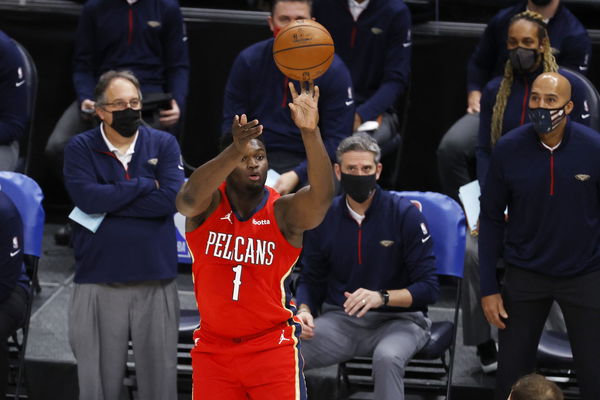 ---
---
The New Orleans Pelicans are that typical mediocre team. Losing to talented, dominating teams and winning against the weak opposition has become their thing. So far, they are somewhere way down in the Western Conference with a 5-10 record, having just lost to the Minnesota Timberwolves. Despite the terrible record, their star player Zion Williamson is grabbing everyone's attention with his game.
ADVERTISEMENT
Article continues below this ad
Why does Zion Williamson stand out?
Zion missed most of the last season because of injuries. However, he has done justice to the hype that surrounded him when he was drafted. The power forward is averaging 23.4 points and 7.9 rebounds, along with one steal every game. In fact, we have seen him do things on the court that just aren't believable.
ADVERTISEMENT
Article continues below this ad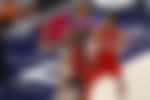 Tommy Alter asked Zion's teammate, J. J. Redick, on 'The Old Man and the Three', what makes the rising star unique. Redick explained how the athleticism isn't surprising at all because everyone has seen him do some impossible stuff since a very young age. But there is something else that makes him different.
"I think what's remarkable to me is like you watch him play and he shoots 15 layups to his left hand ever game," stated Redick. "I think every NBA player would be like I wish I want to get 15 layups to my strong dominant hand, every game. That's a high percentage shot. No one else can do it."
He further explained, "When he's inside 15 feet or 17 feet, his ability to get from point A to point B with that amount of force and quickness at his size and with his strength. There's just not a lot of people in the world who can do that. That's the more impressive thing."
The New Orleans Pelicans have a rising superstar
ADVERTISEMENT
Article continues below this ad
Redick applauded the growth he sees in Zion every time. "I think the exciting part is, you see him continue to develop his handle, his passing, and all the different skill required. He's going to be even better. His ceiling is very high. His baseline is already 25 points per game night score at a very efficient level and that's just a 20-year-old."
The New Orleans Pelicans have a young talented roster but need some more time to battle how competitive it is out there. Their future doesn't look so good for this season. However, if they continue to build a roster around Zion, there is a chance that they can become contenders.
ADVERTISEMENT
Article continues below this ad
Read Also- The Monster Workout of Zion Williamson Which Makes Him the 'Athletic Freak' of NBA