"No One Is Scared Anymore": NBA Fans Go Berserk After Ja Morant Shares A Wholesome Message For Stephen Curry After Warriors Beat Grizzlies In Game 6
Published 05/14/2022, 12:00 PM EDT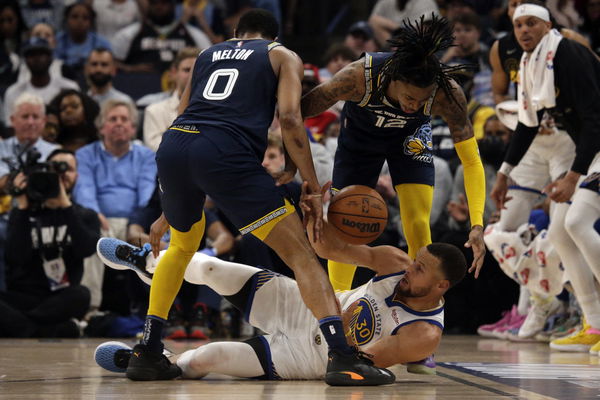 Ja Morant is turning into an NBA Superstar right before our eyes. The 2019 NBA Draft second overall pick continued his meteoric rise this season. He won the Most Improved Player Award and was also an NBA All-Star.
He led the Grizzlies to the second-best record in the Western Conference. But alas, he got injured in the playoffs and couldn't compete in the Grizzlies' last two games.
ADVERTISEMENT
Article continues below this ad
After the game, Ja paid his respect to the Warriors and the NBA fans loved what he said. See some of the fan reactions below-
Grizz would've smoked GS if Ja was healthy, they ain't champs, they living in the past

— 🌺❄️ (@GlacierBoiii) May 14, 2022
at the end of the day us warriors fans respect u ja , Our league is in good hands , Get well soon young goat

— Jordan poole 3️⃣ (@jordanpooole) May 14, 2022
Respect brodie

— O🅿️timistic Warriors fan (@GoIdenState) May 14, 2022
Hella respect for yall n ur team. Yall some real dogs fa real. Until next time

— Poole Party (@yerdme445) May 14, 2022
Ja Morant – The superstar of the future
The Memphis Grizzlies shocked everyone when they got the second seed in the western conference this season. They had one of the youngest teams in the league and still dominated older teams. They have a young core of players like Desmond Bane, Jaren Jackson Jr, etc, and are set for the future.
With vets like Steven Adams on the team, they had the right mix of young and old players with a young coach in Taylor Jenkins who looks like a home run pick right now.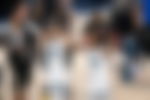 But the undisputed star of the franchise is still Ja Morant. He is a transcendent player who never shies away from the moment. He has the leadership skills to guide this group eventually to the promised land. His game can still improve and it should be scary hours for the league.
WATCH THIS STORY – Stephen Curry And The Warriors Fetch Massive Criticism After Eye Opening Turnovers Seem Costly vs Dillon Brooks' Grizzlies in Game 6
The Warriors march on
ADVERTISEMENT
Article continues below this ad
The Golden State Warriors can now rest for a bit to figure out who they play next. Their opponent for the Western Conference Finals is still to be decided. The Warriors, after suffering through injury-riddled seasons for the past two years, have their core healthy finally.
This is their chance to extend the Warriors dynasty, but this time with fresh faces. Players like Jordan Poole have immensely helped in this campaign.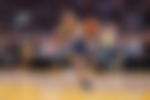 The core of Steph, Klay, and Draymond is getting old and the Warriors need to take every chance they can muster. This might turn out to be too great of a chance to not win a title again for this core. Let us know in the comments below who you think will win the championship.
ADVERTISEMENT
Article continues below this ad