'Nobody Dominated Like That': Former Lakers Champion Picks Bill Russell Over Michael Jordan as GOAT
Published 04/12/2021, 6:30 PM EDT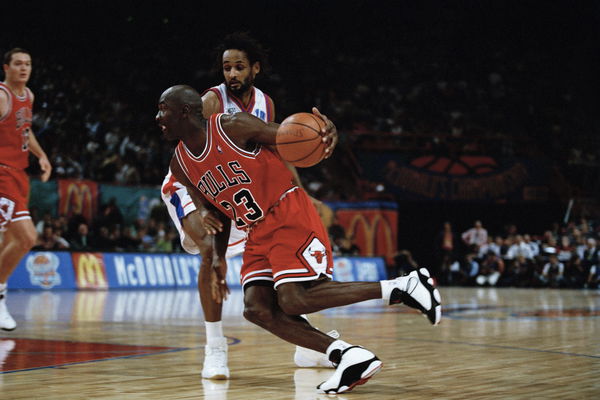 ---
---
Metta World Peace had a 15-year long career in the NBA and gathered plenty of accolades in that time, including an All-NBA All-Star selection, the defensive player of the year award, four All-Defense team selections along with one All-Star experience as well. But his most treasured moments would probably be playing with some of the best players in the league, including LeBron James. However, when asked whether he considers Bron or Michael Jordan as the GOAT or not, Ron-Artest had a different answer altogether.
ADVERTISEMENT
Article continues below this ad
Bill Russell Tops Michael Jordan and LeBron James?
The GOAT debate has always been very fierce. While the most common names at the top of that list are Michael Jordan and LeBron James, it can vary from person to person as well.
ADVERTISEMENT
Article continues below this ad
So, when Metta was asked about his thoughts on LeBron being the greatest of all time, he took two very different names.
"I think Bill Russell is, honestly," he said bluntly. "Bill Russell got 11 championships."
Whenever this debate is sparked, the argument that comes up is that players from different generations can't be compared. However, Metta has a different opinion on the matter.
"I look at Michael as one of the greatest. But I think Bill Russell is the greatest. When you can win in your era… That's what it's about. Winning in your era. And nobody dominated like that. Not even Michael Jordan."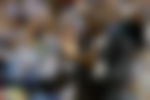 Shaquille O'Neal also part of the GOAT debate
ADVERTISEMENT
Article continues below this ad
In fact, Metta didn't stop there either. No, he didn't name Kobe Bryant, but instead, his all-time rival Shaquille O'Neal. He stated, "Shaq is also somebody that I think is one of the greatest players ever. Because no one in the world could stop Shaq."
He made a reference to the Avengers and said, "Not even Thanos. Even he probably would have had a problem with Shaq."
Many people include the number of championships as a valid argument to label somebody as a GOAT as Metta did. However, a title should not be the only thing that determines which player is great. But if you had to pick among these, who would it be and why?
ADVERTISEMENT
Article continues below this ad