"Nobody Is Outbidding Me": Shaquille O'Neal Reveals Desire to Buy Bill Russell's 11 NBA Championships
Published 12/08/2021, 5:30 PM EST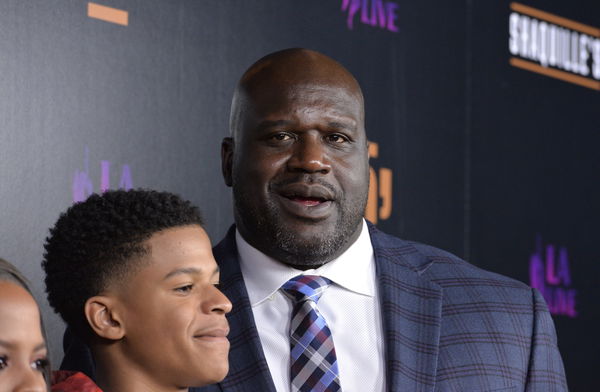 One of the Lakers' biggest players, Shaquille O'Neal is no stranger to silverware. During his career, he won four NBA championships. Apart from this, he also accumulated tons of individual accolades. Thus, there is no question that he is one of the most decorated athletes in sports entertainment. Nonetheless, there's no denying that Shaq would love some additions to his trophy cabinet. Perhaps the 49-year-old has found the solution to his desire.
When we think of the NBA, we think of LeBron James, Michael Jordan, Kobe Bryant, and more. Yet, none of these magnanimous superstars are the most decorated in terms of trophies. In fact, Bill Russell holds the record, with a gigantic 11 NBA titles. One of the Celtics greatest ever stars, Russell won eight rings in a row at one stage. Despite possessing illustrious careers, everyone aspires to be as successful as the now 87-year-old. But after Bill recently made an announcement regarding his silverware, Shaq may enter the chat.
ADVERTISEMENT
Article continues below this ad
Shaquille O'Neal plans on buying Bill Russell's NBA titles
ADVERTISEMENT
Article continues below this ad
For years now, O'Neal has been one of the sport's biggest businessman. With some stunning investments and deals, he has built an unmatched brand empire. As a result, he is minting money, and continues to strive for entrepreneurial excellence. Meanwhile, Bill Russell recently announced that he is auctioning several personal belongings of his, including his trophies. And Shaq, who appeared on NBA's TNT show, expressed his desire to purchase the gold.
Talking with Charles Barkley, Kenny Smith and Ernie Johnson, the former center said that if given a chance, he would outbid everyone for the titles. After looking at the veteran's announcement video, Shaq quoted, "I would've liked to see the items before the auction. Because you know I'd like to take some stuff off the hat. To be able to have all eleven of his rings, nobody's outbidding me on that one." Naturally, the fellow hosts were surprised at Shaq's statements.
ADVERTISEMENT
Article continues below this ad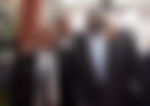 Do you think Shaquille O'Neal will purchase Bill Russell's rings? In all seriousness, this would give him 15 titles in total, a number that will certainly please him!