'Not a Sequel': LeBron James Spills Some Beans Ahead of Release of Space Jam 2
Published 03/11/2021, 6:30 AM EST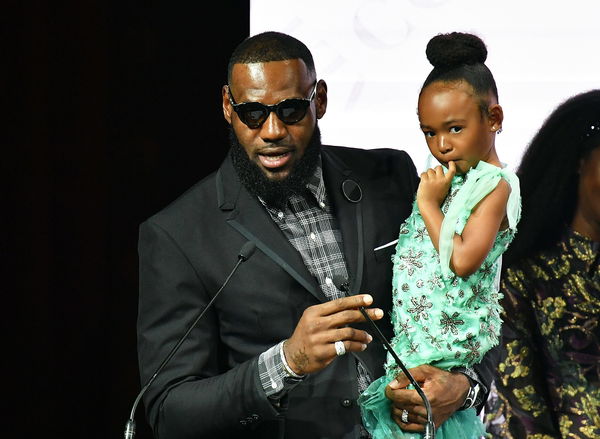 ---
---
In 1996, the marriage of animation and the NBA gave birth to one of the greatest sports comedy films, Space Jam. As Michael Jordan proved his worth as an actor, he unknowingly set the ball rolling for Space Jam to become a franchise. After years of figuring out who could replace MJ in the movies, the answer came in the form of LeBron James.
ADVERTISEMENT
Article continues below this ad
Space Jam: A New Legacy is set to hit the theatres on July 16 in the USA, and its teaser/poster release has already sent fans into a frenzy. This time around, the story will pick from the domains of artificial intelligence and virtual reality to build a tale that connects with most people. 
LeBron James uncovered a few critical details from the movie
ADVERTISEMENT
Article continues below this ad
The last Space Jam movie came exactly 25 years ago, and a sequel was therefore long-awaited. However, as it now turns out, the upcoming movie is not a sequel. In a recent interview, LeBron James himself revealed that the movie has nothing to do with the Michael Jordan superhit. 
The 36-YO said, "This is not a sequel. The movie stands on its own. But, more importantly, this movie is going to surprise a lot of people, because it brings up a lot about family and the dynamic between a father and son. There are parents who want to push their kids to do certain things because this is what they do, but sometimes you have to look into a kid and be able to have an open mind and ear to help them become the thing they've dreamed of."
Presently, a culture war has erupted over the physical transformation of rabbit Lola Bunny, who is part of the movie, but this hasn't taken away from the intentions behind the film.
The plot seems close to Bron's own life, where his son is almost up-and-ready to follow in his father's footsteps. It is easy for the public to believe that The Akron Hammer must have pushed Bronny to pick basketball, but that might not be the case. Perhaps his son genuinely liked the sport and made his own decision, which his father then supported.
Read also – 'One of My Goals': Lakers' LeBron James Reveals Bigger Ambitions Pertaining to Bronny James
What makes Space Jam 2 a perfect family watch?
Today's parents have to deal with their children being constantly engrossed in playing video games and using VR sets to watch 360 degrees videos. The LeBron James movie deals with using this issue and connecting it to the need for overcoming a fake reality. But to balance its teachings with fun, it has the iconic Looney Tunes and is a fun-filled ride.
ADVERTISEMENT
Article continues below this ad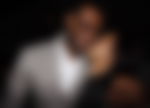 As Bron added, "There's a lot of father-son moments that people are going to relate to, and I'm looking forward to people just getting the raw emotion out of it, and understanding and seeing what it's all about. It's a huge family movie, and I can't wait for people to get together and have their popcorn and everything that comes with it. It's going to be exciting."
Interestingly, the makers of the movie reached out to Bron with the idea of such a movie 15 years ago. Back then, he was not ready to make such a commitment, and now that he is in every GOAT conversation alongside MJ, he has earned the part.
ADVERTISEMENT
Article continues below this ad