"Not an Ugly Girl": Stephen Curry's Mother Sonya Made Ex-Husband Dell Fall in Love Due to Her Popularity in College
Published 09/27/2022, 8:45 PM EDT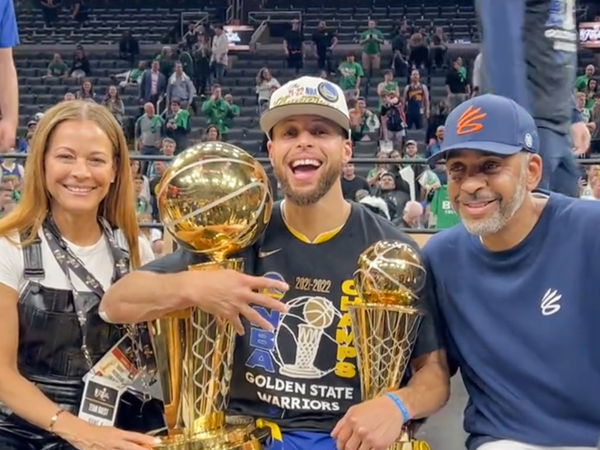 The triumph of the Golden State Warriors saw Stephen Curry solidify himself as one of the greatest players of all time. A Finals MVP conquest made his resume fit to stand beside the all-time greats. Likewise, the emotions saw him break down in tears. Moreover, he also had his family to share the joy with. Both father Dell and mother Sonya Curry were present to see their eldest son make history. However, they didn't check in as a pair.
ADVERTISEMENT
Article continues below this ad
While Steph Curry was the highlight of the household, the heads of the family went through a rough breakup. After 30 years of marriage, the popular couple Dell and Sonya took separate roads. Sonya subsequently filed for divorce in June 2021. And their relationship never remained the same.
ADVERTISEMENT
Article continues below this ad
Looking at the two now, it might be impossible to think about them as a couple. However, there was a time these two were sweethearts.
Stephen Curry wasn't the first popular star in his family
While Curry has inked himself in NBA history, his family's previous generations were also athletes. Dell Curry was a leading basketball prospect playing for Virginia Tech. During a shining four-year career, Dell Curry set himself for the big league. Averaging 24.1 points, 6.8 rebounds, and 3.8 assists in his fourth year, the NBA was about to meet the first of the Curry's. However, it would also become the birthplace of a fairytale love story.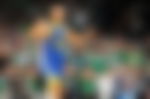 ADVERTISEMENT
Article continues below this ad
While Dell was making his dream come true, the popularity was with Sonya. An athlete herself, she was the star of Virginia Tech's volleyball team. Her college friend even revealed the sport became big due to her presence. She even said, "She was not an ugly girl". And this is where Dell Curry first saw his future wife. The popularity of Sonya caught Dell's attention right away. In 1988, the two got married and in the same year, they welcomed their first child, Stephen Curry.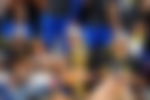 The athletic gene of the family surely carried through. Steph became arguably the most revolutionary player in modern basketball. Taking from his father's elite shooting, he now leads the NBA in all-time three-pointers. On the other hand, his younger brother Seth Curry is also a master shooter in his own right. In fact, he has a better career three-point percentage than his elder brother. In addition, Curry's sister Sydel is also a former highly ranked volleyball star.
ADVERTISEMENT
Article continues below this ad
WATCH THIS STORY: Does LeBron James have a brother or half-brother? 
Despite issues in their own relationship, Dell and Sonya ensured they were present to witness their children's success whenever possible.