'Not as Good as Michael Jordan or Kobe Bryant': Charles Barkley Reflects on James Harden Performance
Published 05/31/2021, 6:00 AM EDT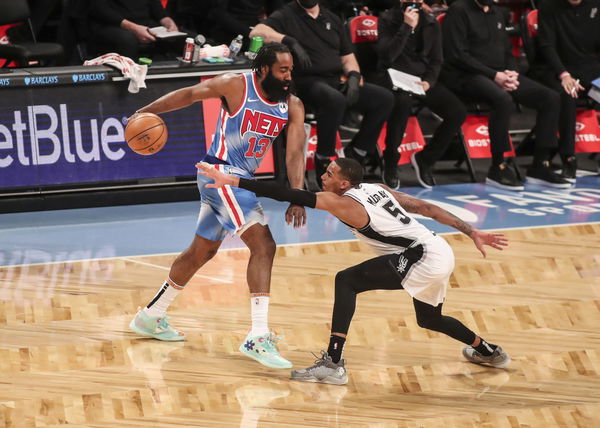 ---
---
The Brooklyn Nets are such a difficult team to beat that even with Kevin Durant sitting out for most of the season, they still assumed the #2 seed. Most of the credit for their dominant play goes to the duo of shooting guard Kyrie Irving and point guard James Harden. The latter certainly affected the game more with his playmaking and 2-way expertise.
ADVERTISEMENT
Article continues below this ad
In fact, The Beard, who missed many games at the end of the season, was earlier confident of winning the MVP 2021 award. And when everyone would instantly reject his case, there is one notable figure who has always been a Harden promoter.
Charles Barkley with a huge endorsement for the Brooklyn Nets star
ADVERTISEMENT
Article continues below this ad
In a recent episode of NBA on TNT, Hall of Famer Charles Barkley restated something that he had been saying since Harden's Rockets days. The 58-YO exclaimed, "James Harden, he is the best one-on-one player I've ever seen. Now he's not as good as Michael [Jordan] and Kobe [Bryant], I don't want people going crazy. But as far as the way he shoots, coz those guys weren't great three-point shooters, he can get a three anytime he wants, he can get to the basket anytime, and he's a great free throw shooter. The way the game is called today, he's the best one-on-one player I've ever seen." 
Funnily enough, while he was uttering those words, a visibly disappointed Shaquille O'Neal was sitting in the corner, rubbing his bald head. And just as Big Chuck completed his part, Shaq expressed his disbelief by rising up from his seat. Take a look – 
However, Chuck has maintained his opinion over the years, since the time James Harden had completed a hat-trick of NBA scoring titles. In fact, last year, the fans voted The Beard as a better one-on-one player than MJ.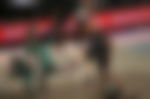 But is James Harden a better one-on-one guy than teammate Kevin Durant?
The Beard is the king of playing isolation and putting defenders to shame with his quick movement and insane ball handling. He is probably one of the best step back shooters who would often challenge referees to make tough calls, mostly in his favor. There's a reason he enjoyed a crazy 36.1 ppg season and stunned everyone.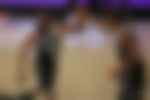 However, Kevin Durant is another beast in the one-on-one category. The Sniper boasts a wingspan of 7'4" and shoots with absolute ease, irrespective of being double-teamed. KD's super-efficient mid-range jumpers are mostly unguardable, and he can even shoot from the long range if the need be.
ADVERTISEMENT
Article continues below this ad
Yes, Harden, a left-handed scorer, is definitely someone with an ability to draw fouls, but KD beats Harden in the free throw accuracy.
So the debate is open, who according to you is a better one-on-one player? We would not mind if you throw LeBron James or anyone else in the conversation. But do help us know in the comments below.
ADVERTISEMENT
Article continues below this ad
Watch this story – Donovan Mitchell, James Harden, & Other NBA Players Shaquille O'Neal Has Takes Jabs At