'Not Even Close' – Former NBA Champion Explains Why New York Knicks Has The Toughest Fanbase
Published 05/13/2021, 9:30 AM EDT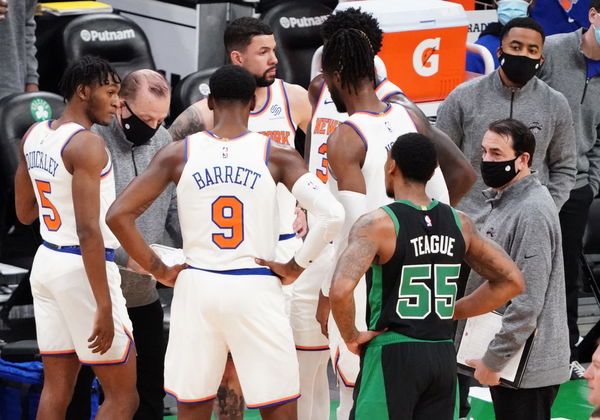 ---
---
All is right in the world for fans of the Knickerbockers again. After years of floundering in the NBA, the New York Knicks made a triumphant return to relevancy this season. The Knicks have been excellent this year, playing some of the best basketball they have in recent memory. And their fans finally have a reason to cheer them again. However, players have seen the fan base's harsher side when the team hasn't been successful.
ADVERTISEMENT
Article continues below this ad
Channing Frye talks about New York Knicks fans
Former NBA champion Channing Frye spoke to Dan Patrick recently. Patrick asked him which was the toughest NBA fan base to please. Without hesitating, Frye noted that it was the New York Knicks. Frye played for the New York Knicks for the first few years of his career. He recalled how Knicks fan booed and jeered him while he was injured in his rookie year because of how poor the team had been that season.
ADVERTISEMENT
Article continues below this ad
Frye said, "The Knicks, not even close. The Knicks fanbase is the toughest. I was getting booed at an Applebee's… Damn man. And I was hurt the last 16 games, I'm on crutches. They're booing me and David Lee. We're rookies, we don't control anything."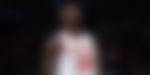 Frye's story illustrates how passionate the Knicks fans are about their team. Their fans expect the best from the team and will let them know when they don't perform to the level that the fans expect. Knicks fans have struggled for much of the 2000s, failing to find any tangible success within the league. Their best years since the turn of the century came when Carmelo Anthony was the leading star for the Knicks.
ADVERTISEMENT
Article continues below this ad
Knicks fans have a reason to cheer again
This season, the Knicks have been absolutely fantastic. Coach Tom Thibodeau has turned this franchise around and inculcated a great work ethic into the team. For his efforts, Thibodeau is one of the contenders for coach of the year. Julius Randle has been playing the best basketball of his career and even became an All-Star this year. The Knicks have also been fortunate to see the resurgence of former NBA MVP Derrick Rose, who has been incredible this season.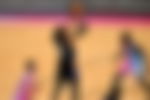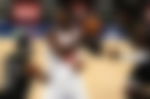 ADVERTISEMENT
Article continues below this ad
Can the Knicks find success in the playoffs this season? They have a strong team going into playoffs this year. However, the Eastern Conference is a lot tougher than it has been in years. And despite their defensive prowess, the Knicks may not have enough to overcome the elite teams in the East.