'Not Even Close' – Former Olympic Coach Picks Michael Jordan Over LeBron James as the GOAT
Published 05/03/2021, 7:30 AM EDT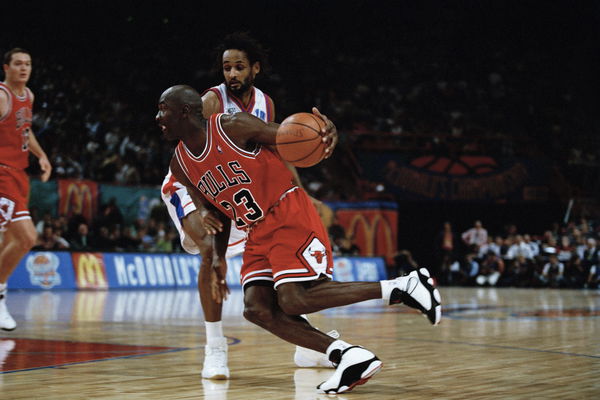 ---
---
Michael Jordan or LeBron James? This is an argument that can singlehandedly introduce chaos among people. For decades now, fans have been debating which one of the two is the greatest player of all time. Many argue for Michael, whereas the other are in favor of LeBron. The debate will perhaps never reach a conclusive end. Everyone will always have their own opinion on this, and a former coach of Michael Jordan has shared his.
ADVERTISEMENT
Article continues below this ad
Bob Knight picks Michael Jordan as the GOAT
Former Olympic coach Bob Knight made his stance very clear. In an interview, Knight was asked about who he thought was the greatest player of all time. He noted that it was Michael Jordan, and there was no one who came near him. Jordan was in a league of his own, and nobody could do anything about it on his best day. Whether it was through smarts or strengths, Jordan was just better than everybody.
ADVERTISEMENT
Article continues below this ad
Knight said, "The best guy to ever play the game is Michael Jordan, don't even think about anybody else… Not even close. Because he was just better than anybody, he was smarter, he was tougher, he won more… Having Michael play on our Olympic team was great, and I thoroughly enjoyed having the opportunity to work with him on a team."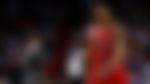 Knight had the opportunity to coach Michael Jordan for a brief period of time. Knight was the head coach of the 1984 US Olympic basketball team, and he was able to lead Michael Jordan and the rest of Team USA to victory in Los Angeles. The Olympic stage was where the world got its first major glimpse of Michael Joran. He led Team USA in scoring as the team went 8-0 to win the gold medal in the Olympics.
MJ dominated the NBA upon arriving
ADVERTISEMENT
Article continues below this ad
After the '84 Olympics, Jordan entered the NBA as the third overall pick in the draft. He went to the Chicago Bulls, and immediately transformed the franchise. He became one of the best players in the league in just a few years and eventually led the Bulls to three championships. After retiring and then coming back again, the Bulls went on another dominant run led by Michael, winning three more consecutive championships.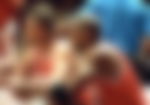 ADVERTISEMENT
Article continues below this ad
Who is the greatest of all time? Fans who got to witness Michael Jordan during his prime rarely stray away from picking him as the greatest. However, people who have grown up witnessing the incredible play of LeBron James are partial to him as the GOAT. This debate will probably never find an end, but these two players have revolutionized the game of basketball in their own way.