"Not Even Kobe Bryant": NBA Legend Makes Bold Claim About Michael Jordan's Dominance
Published 08/07/2021, 10:21 PM EDT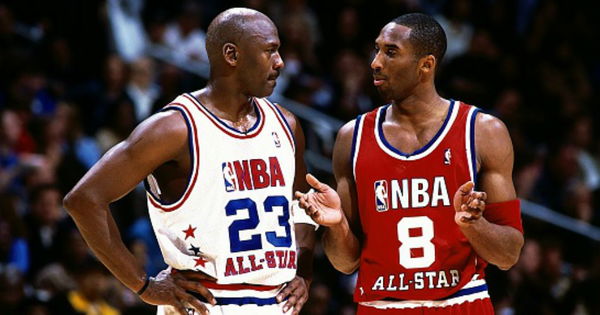 ---
---
Why are Kobe Bryant and Michael Jordan hailed as two of the greatest athletes to ever grace the hardwood? Simply put, it was in fact an obsessive drive to conquer GOAT mountain which fueled the fire. And while they won a combined total of 11 championships with their respective franchises, their transcendent impact was far greater in the NBA's transition into the modern era.
ADVERTISEMENT
Article continues below this ad
Whether it was the commonality of a sheer hunger to compete, or drive to decimate the opposition, Jordan and Bryant bought their A-game every single night. For the Mamba and his Airness, 2nd place was never an option. Perhaps these were the GOATish tendencies that would one day see both their numbers hanging in the rafters.
ADVERTISEMENT
Article continues below this ad
Read M0re – 'Tide and Tide Plus': John Salley Makes an Interesting Comparison Between Michael Jordan and Kobe Bryant
Michael Jordan has the slightest edge
Both Jordan and Kobe's career accolades are historic by any margin. While MJ was a 5x MVP, 6x Champion, 6x F-MVP, and DPoY, Bryant was a 5x Champion, 1x MVP, 2x F-MVP, arguably the Greatest Laker of all Time.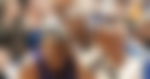 In a recent appearance on the Knuckleheads podcast, former NBA veteran Glenn Robinson spoke about the MJ era, which spanned over 12 years, between 1984-1998. Robinson, picking his All-time Starting 5 purely based on past players, highlighted MJ's sheer dominance over the rest of his contemporaries.
Robinson said – "To me, it's of dominance. Nobody dominated the game like Michael did, not even Kobe. Nobody dominated. Kobe gave em 80 or something in 1 game, but nobody dominated like Michael in his era."
Is Robinson right on the money? While Michael and Scottie ran the show from '91 to '98, barring MJ's 2 hiatus years, the Bulls would 3-peat twice with Jordan averaging 32.5/6.2/5.3 (in the playoffs) on his way to 6 Finals MVPs in that timeframe.
A Michael-Kobe faceoff
Had Kobe Bryant and Michael Jordan been in the same era, coming into the league together, that rivalry could have possibly been legendary. With both MJ and the Mamba putting the league on notice by their 6th season with Chicago and L.A, averaging their personal best, their careers remain almost identical.
ADVERTISEMENT
Article continues below this ad
While it was all love and respect off-the-court, on the floor, both pushed the other's boundaries as they faced off in multiple duels like this one
ADVERTISEMENT
Article continues below this ad
But, instead of jawing off at each other throughout their career, their shared love for the game of basketball saw this dynamic morph into one of the most cherished brotherly bonds in the game.
Watch this story – LeBron James Won't Win In Miami, Kevin Durant Won't Join Warriors, & Other Hilarious Predictions By NBA Analysts Over The Years