'Not Ever Just About One Guy': Mavericks' Mark Cuban Debunks Popular Narrative About LeBron James
Published 03/02/2021, 8:30 AM EST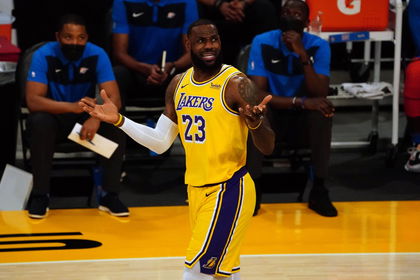 ---
---
LeBron James is still one of the best players in the league- there's no doubt about that. The four-time NBA champion is now 36-years-old and is still staying at the top of his game. But have teams changed their approach on how they contain LeBron? 
ADVERTISEMENT
Article continues below this ad
It has been three years since LeBron James set foot on the highly competitive Western Conference. Certain teams were intimidated due to his arrival, but others simply saw him as just another competitor. 
This wasn't the case a few years ago as teams would craft special game plans to tackle the threat that LeBron James brings to the court. However, Dallas Mavericks' Mark Cuban asserted that the game has evolved now. 
ADVERTISEMENT
Article continues below this ad
Mark Cuban dismisses the narrative that LeBron James intimidates Western Conference teams
A few players in the past have admitted to being frustrated when LeBron James joined the West. It deterred their hopes of making a championship run since LeBron is infamous for killing a lot of teams' hopes. 
Recently, when Dallas Mavericks owner Mark Cuban joined Colin Cowherd's program, he faced a similar question: Did LeBron force the Mavs to have a meeting and strategize a special plan for him?
"Not so much right now. I mean we used to do that when the Mavs and the Spurs were at the top of the Western Conference," Cuban revealed.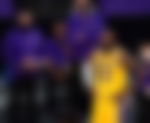 "But now, the West is just so good and teams have so many great players. You can't just pinpoint against one and say okay let's just worry about defending him because there's so much space on the court and there's so much skill," the Mavericks' owner added. 
It simply implies that LeBron James, as an individual, doesn't strike fear into teams like he did before. It also means that the league has evolved now and teams just don't rely on a single player to carry them through the season. 
ADVERTISEMENT
Article continues below this ad
"It's not ever just about one guy anymore, it's about the whole team. It takes more than one great player to have a great team in the Western Conference," Cuban asserted. 
However, the Los Angeles Lakers are a feared team in the West and that's where LeBron James plays. Hence, the fear factor around him still hasn't died down completely.
ADVERTISEMENT
Article continues below this ad