'Not Everybody's Cup of Tea': Steve Kerr on the Common Aspects of Russell Westbrook & Allen Iverson
Published 05/09/2021, 10:30 AM EDT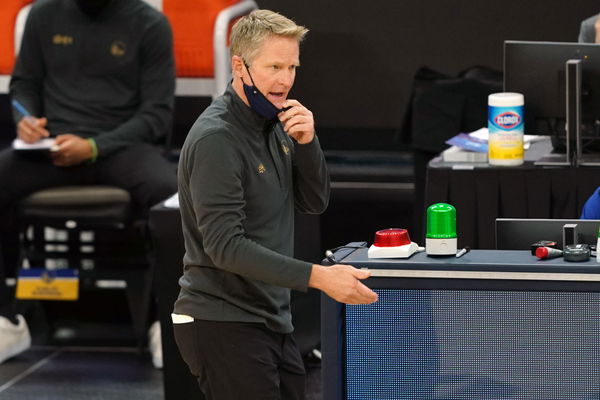 Steve Kerr has had a storied career in the NBA, first as a role player with Chicago Bulls, and now as a Hall-of-Fame worthy coach of Golden State Warriors. So, during these two different phases, he's come across two mavericks of the game – Allen Iverson and Russell Westbrook.
The former went on a famous 'We talking about practice' rant in the early 2000s. Kerr appeared on 'The Damon Bruce Show with Ratto and Kolsky' to shed light on that moment.
"I remember that moment well. I had just finished my 14th season in Portland and I was in the Atlanta studios for TNT during the playoffs," Kerr recalled.
ADVERTISEMENT
Article continues below this ad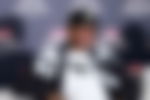 Kerr values the ethos of discipline very highly, having instilled that culture with the Warriors. But he wasn't taken by surprise when Iverson had this famous meltdown when he was still playing for the 76ers.
"It was sort of amazing just how honest and forthright he was, particularly with Larry Brown as his coach. (Larry Brown was) the ultimate detailed coach, the ultimate practice coach. So, it was a fascinating moment."
'Ferocious athleticism & desire' are common aspects of Russell Westbrook & Allen Iverson
Kerr admired Allen Iverson for his passion on the court. He gave it his all, frequently averaging more than 40 minutes per game. "For me looking back, I love Iverson. I love his passion, energy, just his will."
ADVERTISEMENT
Article continues below this ad
He sees those qualities in Washington Wizards superstar, Russell Westbrook. Very much like Iverson, his style of play divides opinion like no other. But there's universal acclaim for his ability to play hard every single night, much like Iverson.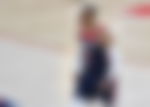 "I think in many ways, he was a lot like Russell Westbrook, where maybe he's not everybody's cup of tea. Maybe you don't love certain aspects of his game. But you just have to admire the ferocious athleticism and desire," said Kerr.
ADVERTISEMENT
Article continues below this ad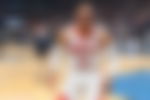 Westbrook and Iverson may not have the biggest fanbase in the NBA. But they will always be highly regarded and idolized by the younger generation. As for the next Iverson or Westbrook – look no further than Ja Morant.