'Not Going Back and Forth with KD': Shannon Sharpe Taunts Kevin Durant After Recent Beef
Published 04/14/2021, 2:20 AM EDT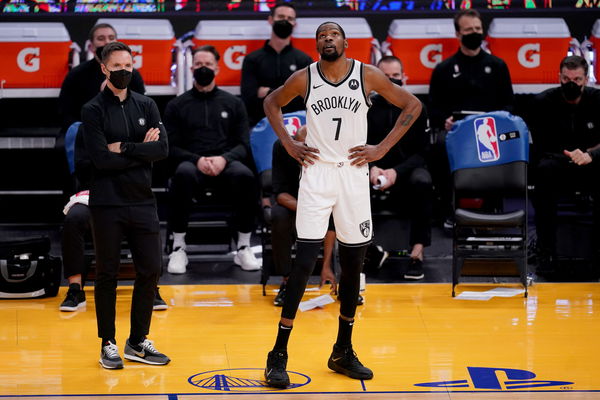 ---
---
Kevin Durant is often the subject of public criticism. When he first entered the NBA, Durant quickly became a fan favorite while with Seattle, and then Oklahoma City. Durant even led a young Oklahoma City Thunder team with Russell Westbrook and James Harden to the NBA Finals against LeBron James and the 'Big Three' Miami Heat. However, in recent years, Durant has become one of the league's villains, often criticized for his choices.
ADVERTISEMENT
Article continues below this ad
Shannon Sharpe refuses to engage with KD
One person who has been critical of Kevin Durant is Undisputed anchor Shannon Sharpe. He and Durant had a spat on social media after Sharpe and co-commentator Skip Bayless reacted to a now-discredited quote from Kevin Durant. Durant responded and asked Shannon why they were lying. Eventually, Shannon Sharpe blocked Kevin Durant and said that he had no interest in getting into a public back and forth with the former MVP.
ADVERTISEMENT
Article continues below this ad
I'm not gangsta, but I'm not going bck and forth with KD and lose my job either. I've had disagreement with other athletes, ppl b4 , we handled it like adults and moved on… "ADULTS" https://t.co/BYJrCxSpfj

— shannon sharpe (@ShannonSharpe) April 13, 2021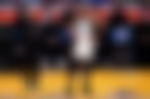 Durant is understandably upset in this situation. He and the media have had a tumultuous relationship in recent years. The relationship deteriorated to a new level when Durant signed with the Golden State Warriors in 2016. Many in the media criticized the move because Durant had blown a 3-1 lead to the Warriors in the conference finals. However, Durant didn't seem too bothered by things.
Kevin Durant: A polarizing figure in sports media
Oftentimes, media personalities decry Kevin Durant as sensitive. The narrative against Durant is quite hard. People discredit his achievements with the Warriors because they looked at it as ring chasing. However, there can be no denying that Durant was pivotal to the Warriors in overcoming LeBron James and the Cavaliers on multiple occasions.
ADVERTISEMENT
Article continues below this ad
Since then, Durant left the Warriors to go join the Brooklyn Nets. People believed Durant's legacy would have been safe if he had won a championship for the team with just Kyrie Irving. However, the franchise then traded for former MVP, James Harden. Since then, the accusations have flown in that Durant is putting together another super team to try to beat LeBron James and the Lakers.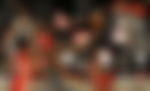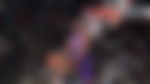 ADVERTISEMENT
Article continues below this ad
Is Kevin Durant over-criticized by the media? Durant is a polarising figure in the NBA. His comments often elicit a reaction from fans and analysts alike. But Durant's fans argue that the media exhibit their bias against him, especially after the Warriors' move.