Not LeBron James! Former Cavs Coach Picks the Most Talented Player He Coached
Published 01/04/2021, 7:57 AM EST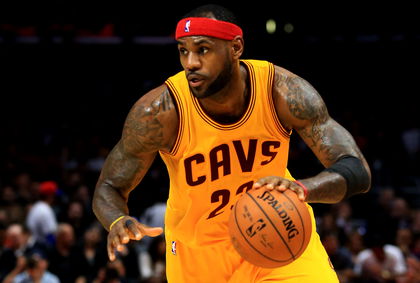 ---
---
David Blatt coached the Cleveland Cavaliers for 18 months and led them to the 2015 NBA Finals in his rookie year. During his tenure, he had arguably the greatest player of the 21st century, LeBron James under his command.
ADVERTISEMENT
Article continues below this ad
He also had the young and talented Kyrie Irving on the Cavs' roster. Kyrie has always been an enigma; so what was Blatt's bond with him like?
ADVERTISEMENT
Article continues below this ad
"I loved coaching Kyrie, I had a very good relationship with him. I thought he was eager and anxious to learn and to grow. And to develop his exceptional skill set," said Blatt.
Blatt details what Kyrie Irving needs to do to be successful with the Brooklyn Nets
The former Boston Celtics guard's handles are some of the best-ever in NBA history. Blatt was also blown away by the potential he had in him. To the extent that he thinks that Kyrie was even more gifted than 'King James'. Blatt said:
"It was fascinating to just see him practice every day, you know. You'd just sit back and wait for him to do something that no one else had ever done or could ever do… just from a pure talent standpoint… Kyrie even more talented (than LeBron) and probably LeBron would tell you that. He would do things on a daily basis that would make you literally just say 'Wow! Did he just do that?'"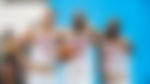 The jovial 2014 All-Star MVP is onto his next NBA adventure with the Brooklyn Nets. Since he's always been plagued by various injuries that have never allowed him to play more than 75 games in a regular-season, Blatt wants him to be injury-free to unlock his true potential alongside Kevin Durant and said:
"He's got to stay healthy, and he's never managed to be healthy for an extended period of time. If he can do that… The sky is still the limit for that guy."
ADVERTISEMENT
Article continues below this ad
Blatt did not always see eye-to-eye with Irving and LeBron James
It is no secret that Blatt and the players did not get along with each other. Blatt was infamous for his 'untimely' timeouts with LeBron James & Co. Here is Kyrie expressing his displeasure one time:
ADVERTISEMENT
Article continues below this ad
So the front office fired Blatt in January 2016 and promoted assistant Ty Lue to his position. The rest as they say is history.