Not LeBron James, Not Luka Doncic, Not Anthony Davis: Stephen A Smith Predicts MVP For 2021 NBA Season
Published 01/20/2021, 12:30 AM EST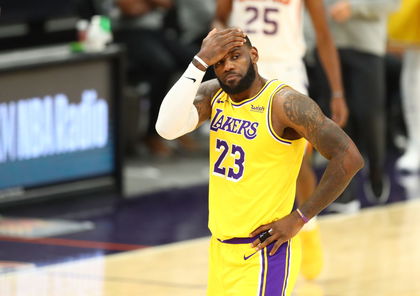 ---
---
Ever since James Harden was traded to the Nets, all eyes have been on the team. While Harden will have a significant role for the New York based side, it's Kevin Durant who has been stealing the show. In the first half of the 2020-21 NBA season, KD has been nothing but sensational. But can he become the league's MVP over other superstars such as LeBron James and Luka Doncic?
ADVERTISEMENT
Article continues below this ad
Well, after returning from a gruesome Achilles injury in the 2019 NBA Finals, Durant hasn't lost a step. If anything, it appears that the 2-time NBA Champion has somehow improved. He is leading Brooklyn to a good start to the season while putting up splendid performances.
Stephen A. Smith on why Kevin Durant will be the league's MVP
ADVERTISEMENT
Article continues below this ad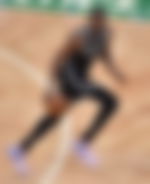 NBA analyst Stephen A. Smith recently made the case for Kevin Durant to win the second MVP of his career. Smith said:
"Kevin Durant is going to win the league MVP. When this season is over, Kevin Durant is going to be crowned two awards – He's going to be named league MVP and he's going to be crowned the comeback player of the year. So the two awards [and] both of them are going to belong to him; you can book it."
So far, Durant is averaging 30.6 points per game while leading the Nets to a 9-6 start to the season. Additionally, with the team around him, the Nets have a shot to win it all this season. But his teammates, James Harden and Kyrie Irving, could very well become the reasons why he might miss out on the award.
Having two of arguably the top 10 players on the team is great for winning the NBA trophy. However, as far as individual awards are considered, this will only weaken his case against the other superstars.
Can KD win MVP over LeBron James, Luka Doncic, and Giannis Antetokounmpo?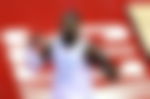 The above-mentioned names will most likely go head to head in this year's MVP race. If we are talking solely about individual performance, there is hardly any doubt that KD is the most skilled player out of the lot.
ADVERTISEMENT
Article continues below this ad
But again, he has some major help around him. Regardless of that, KD's only competition might come from Lakers' LeBron James. Wondering why? Well, Giannis has been the league's MVP for two straight years.
Due to him winning it consecutively, most people would probably like to see a different person lift the prosperous MVP trophy. Talking of Luka Doncic, he is still young and showing promise, but it will also depend on how far he can carry the Mavericks on his back.
ADVERTISEMENT
Article continues below this ad
This leaves us with LBJ and Durant, both of whom are expected to meet in the 2021 NBA Finals. Who do you believe will be the MVP for the 2020-21 NBA season? Let us know your thoughts in the comments section down below.