Not Luka Doncic, but Fellow Mavs Starlet's Sumptuous $600,000 Flex Steals Eyes and Hearts
Published 01/23/2023, 2:23 PM EST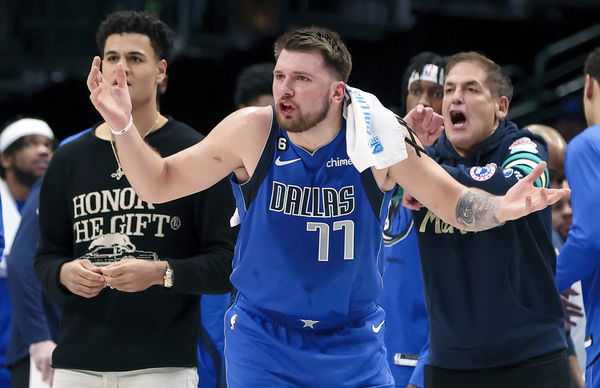 The Dallas Mavericks are arguably one of the most exciting teams in the NBA. Led by Luka Doncic, the 23-year-old is having a historic on-court campaign. Only a few superstars even come close to what he can do. However, there is some serious battle in the garage. Another teammate might have upped him after Doncic showed off his monster wheels.
Over the past few games, the three-time All-NBA first-team guard has impressed with his cars. He stirred up NBA fans first showing off his blue Chevrolet Camaro. However, he arguably topped it off days ago pulling up in a heavily built custom $250,000 Hellfire 'Apocalypse'. The size of the six-wheel car made fans go crazy. It seemed like Doncic was the one with the best car collection.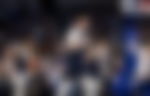 However, that was until Spencer Dinwiddie flaunted his new whip. Coming in to battle the Los Angeles Clippers, the former Brooklyn Nets star rolled up in a new Ferrari 488 Pista.
ADVERTISEMENT
Article continues below this ad
Luka Doncic has competition
Similar to Luka Magic, Dinwiddie has a passion for exotic cars. Notably, his father's love for cars inspired him to buy his own. Likewise, he justified his love for supercars while checking in for the game against the Clippers. A sleek purple Ferrari 488 Pista is what Dinwiddie drove in. It embarrasses Doncic's truck in terms of value. Notably, the Ferrari creation is worth around $600,000.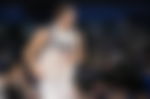 The car is considered a part of Ferrari's special sports car series according to Sports Brief. The 488 Pista has some excellent features. In particular, the V8 engine it holds is the most powerful engine in company history. The car also fits the explosive personality of Dinwiddie on the court. The Ferarri 488 Pista goes from 0-62 miles per hour in under 2.9 seconds.
ADVERTISEMENT
Article continues below this ad
Dinwiddie is an integral part of the Doncic-led Dallas offense. This season, the 29-year-old is set to make $18 million in salary. Likewise, he can probably add any car to his collection. While they might compete against one another in terms of their car collection, Luka Doncic and Dinwiddie are both the heart of the Mavericks. After a slow start, the 29-year-old has revived into form. Notably, the Dallas forward has scored over 20 points in four of his last five games.
ADVERTISEMENT
Article continues below this ad
Watch the Story – Luka Doncic joins LeBron James, Michael Jordan and other NBA legends in historic list after another 50 point performance
The Mavericks are the underdogs in the Western Conference. Currently, the 5th seed, do you think the avid car lovers can win a championship for Dallas this season? Let us know your views in the comments below.