'Not Many Motherf***er Got That S**t': What Tye Lue Told LeBron James During 2016 Finals
Published 06/27/2021, 12:54 PM EDT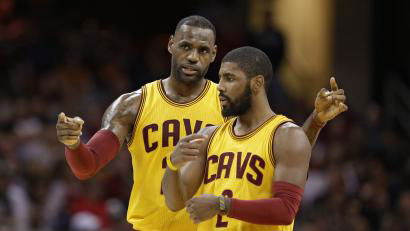 ---
---
The 2016 Finals will go down as one of the greatest playoffs series of all time. The LeBron James-led Cavaliers were the dominant first-seed that season as they ran through the east with a 12-2 record. Their reward? A matchup against a 73-9 win Golden State Warriors franchise, with unanimous league MVP Steph Curry! The 2016 Finals were the second Act of a 4-year Finals saga between the 2 franchises.
ADVERTISEMENT
Article continues below this ad
While round 1 went to Golden State, something was different this time around. LeBron James had his full cast of running mates with Kyrie and Kevin Love both healthy and in form for the series. As the chips fell on the court, Cleveland saw themselves orchestrate a 3-1 comeback with a historic performance in Game 7.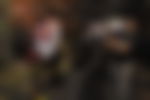 Following back-to-back defeats in Games 1 & 2 at Oracle Arena, the Cavaliers responded in kind as they blew Golden State off the floor 120-90 in Game 3. While pundits and league experts expected the Cavs to even the score at the Quicken Loans Arena, an 11-pt victory for the Warriors saw Cleveland down 3-1.
ADVERTISEMENT
Article continues below this ad
What came next would change the league for years to come! Cleveland, led by James' and Irving's virtuoso performances took the series in 7 games, ending the 52-year championship drought for Ohio! LeBron James and Kyrie Irving both averaged – 29.7 and 27.1ppg respectively.
LeBron James and Tyronn Lue – motivated by confrontation
While the majority of the credit goes to the LeBron-Kyrie duo, it would be in poor taste if one were not to acknowledge head coach Tyronn Lue's contributions to the Cavs' comeback.
Watch this story – Kevin Durant-Kyrie Irving, Kawhi Leonard-Paul George & Other Top Playoff Duos This Season.
In fact, it was Ty Lue who had called out both his aces for putting up better performances. The duo responded as the Cavs clawed their way back in the series. However, even after James put up back-to-back 41-pt performances in Games 5 & 6, Lue demanded more!
Richard Jefferson's 2016 finals flashback
ESPN's NBA analyst Richard Jefferson, who was also part of the Cavs Finals rotation, recently commented on an incident in the locker room during Game7 which saw tempers go through the roof!
Even though the game was close, the Warriors pulled away to lead at the half by 7 points, with Draymond Green having a career night. What followed next was a heated argument that saw profanity flying around and anger levels surging as Lue demanded more from his superstar.
Jefferson looked back by saying – "That takes some f*****g balls. And that takes some f*****g confidence. Not many motherf****r got that s**t."
ESPN's Brian Windhorst also chimed in on First Take a few years ago while reflecting on the Game 7 spectacle the league had just witnessed.
He commented by saying – "The most interesting story from the 2016 finals is what happened in Game 7, not on the court, but what happened in the locker room."
Windhorst then added – "Warriors are up by 7, Greens heading towards Finals MVP. Lebron's guarding him and he's getting scored on. And even though LeBron is still leading the Cavs in points, rebounds and assists, Ty Lue goes to LeBron in halftime and says you gotta be better."
James snapped back at the head coach as he has been pulling out all the stops in Games 5 and 6. a confrontation followed. A confrontation that some assume led James to play angrily and ultimately end with a triple-double and one of the best defensive plays in history!
ADVERTISEMENT
Article continues below this ad
Leaving a legacy
Lastly, Windhorst also shed light on the planning for the final Irving shot that sealed the game – "2 hours later, LeBrons in the huddle before the shot that Kyrie Irving makes. And he's making the suggestion with Ty Lue in consent, Let's set this play up for Kyrie."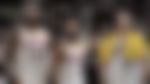 ADVERTISEMENT
Article continues below this ad
While even the most ardent Cleveland fans thought the series was over, Tyronn Lue thought otherwise! As a coach, who had just taken over the reins midway through the season, he held spirits and egos together as the Cavaliers orchestrated the single greatest comeback of all time!
Trending Stories