'Not Over Until He Says': NBA Hall of Famer Lauds LeBron James' Incredible Form at the Age of 36
Published 02/18/2021, 9:39 AM EST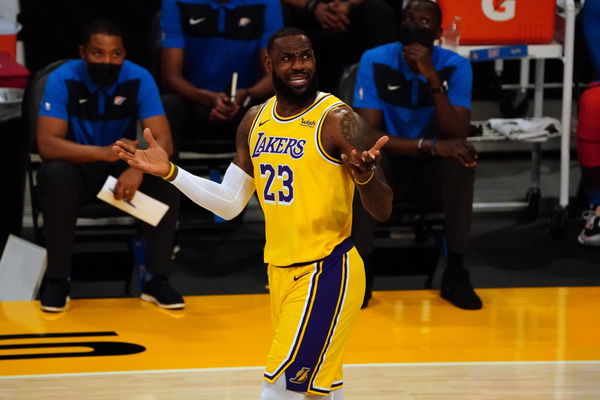 ---
---
If anybody looked back at when LeBron James started off his career as an NBA player, he always showed the immense potential to be the greatest of all time. However, nobody could foresee that even when he would turn 36 years old, he would play like he is in the best shape of his life.
ADVERTISEMENT
Article continues below this ad
The superstar just led the Los Angeles Lakers to their 17th NBA Championship last season. It was his fourth title, too. In fact, he is en route to ensuring a repeat for them this season as well. The man puts up big performances every night. And has helped the Lakers maintain their second position in the Western Conference.
Julius Erving comments on LeBron James' game
ADVERTISEMENT
Article continues below this ad
All anyone can talk about is how Bron at this age plays like he is in his prime. So, in an interview with Hall of Famer Julius Erving is also asked about his opinion on LeBron James playing at such a high level. "I think it's phenomenal," Erving started off.
"It's part of the original plan in terms of coming out of high school and knowing that this is going to be the statement for his life, you know, playing basketball. I am going to be a professional basketball player. Going to be out there as long as I can be there. And I am going to accomplish as much as I can accomplish."
Erving gave his own example by revealing that he didn't know when his plans for going to business school changed to this. However, with Bron, he knew exactly what he wanted. He didn't even realize how many years passed playing in the league. Erving was also worried that he hadn't made enough money before he retired, but he believes that will be the least of the worries for Bron.
"I got about four to start my life with. He's going to have like 400," Erving joked. "It's not over until he says it's over."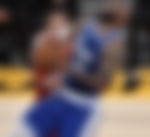 King James is breaking norms
ADVERTISEMENT
Article continues below this ad
Julius Erving explained that nowadays it's pretty normal for athletes his age to play this way and compared him to Tom Brady. Although this goes for team sports and not individual sports. However, this wasn't what the case was back then.
He named legends like Michael Jordan and said, "So the norm is especially for the previous generations to finish in your early to middle thirties. So, LeBron is a phenomenon."
We don't see Bron slowing down anytime soon. Actually, the goal is to see his son and him play in the NBA together. Once that happens, everybody would be okay with James retiring. But it looks like everyone has to wait a couple of years before that happens.
ADVERTISEMENT
Article continues below this ad
Read also- How Would The Los Angeles Lakers Fare Without LeBron James?