'Not Sustainable For Two Overtimes': LeBron James Reflects on Game Against Pistons
Published 02/07/2021, 9:47 AM EST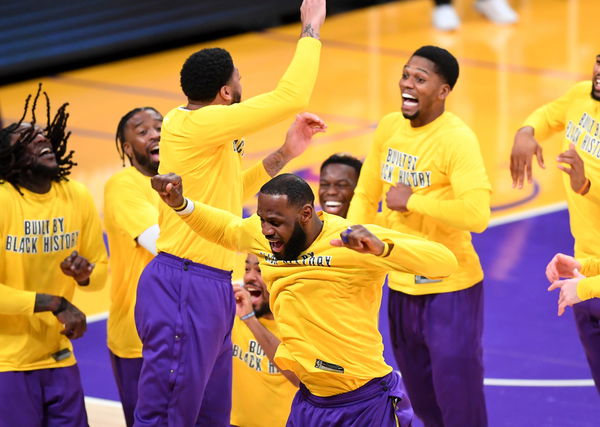 ---
---
The Lakers are probably glad that they won't be meeting the Detroit Pistons on the court now. Think of a team that is speculated to have a roster even better than the one that won them the championship last season, losing to another team that is barely making it through in the Eastern Conference. However, by hook or by crook, the Lakers got their win 135-129 victory against the Pistons and LeBron James was relieved when the game was over.
ADVERTISEMENT
Article continues below this ad
Why LeBron James wanted to be done with the game
After losing to the Detroit Pistons just a week ago, the Lakers needed this win to save face. How ironic is it that the two games in which the Pistons showed their best performance was against the Utah Jazz and Lakers, the top teams of the West. Despite missing key players like Derrick Rose, Blake Griffin, and Wayne Ellington.
ADVERTISEMENT
Article continues below this ad
The 17 point lead of the Lakers in the third quarter made us believe that this was an easy win for them. Little did we know that Josh Jackson would pour 21 of his 28 points in the second half itself. And the Pistons came roaring back. In fact, Jerami Grant proved why he is an elite scorer as he finished with 32 points for Detroit.
It took the Lakers one three-pointer from Anthony Davis and two from LeBron James at the end, to pull out a win in two overtimes. Harrison Faigen revealed why Bron was celebrating after his last shot. As per him, James said, "I was just ready to go… My heart is not sustainable for two overtimes at this stage of my career… I got a bottle of win waiting for me at home… Bottle of *wine*. Freudian slip there."
bottle of *wine*. Freudian slip there.

— Harrison Faigen (@hmfaigen) February 7, 2021
ADVERTISEMENT
Article continues below this ad
Where were the Lakers going wrong?
Unfortunately, most of the harm the Lakers caused was self-inflicted. With 7 from LeBron himself, the Lakers had 22 turnovers in this matchup. And their sloppy defense just added to the whole mess.
For most of the night, it seemed like the Lakers were up for another letdown. But they got lucky this time and slipped away with a close win. Let's just hope this was just a slight bump in the road for the reigning championships. If they barely made it out against the worst team in the league, how do they expect to get their second straight title?
ADVERTISEMENT
Article continues below this ad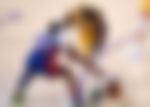 Read also- Meet Underrated Star Eddie Jones Who Got Overshadowed by Kobe Bryant at Lakers