'Not the End of the World' – Giannis Antetokounmpo Unfazed By Milwaukee Bucks' Fourth Straight Loss
Published 02/17/2021, 2:37 AM EST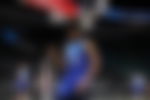 ---
---
The Milwaukee Bucks seem to have lost their momentum from earlier this month. After going on a solid five-game winning streak a few weeks ago, the Bucks have seen a reversal in fortune; Giannis Antetokounmpo and the Bucks have lost their past four games in a row. However, the reigning MVP and DPOY does not think there is too much cause for concern at the moment.
ADVERTISEMENT
Article continues below this ad
Giannis Antetokounmpo calms down the worry
Giannis spoke to the press after Milwaukee's fourth loss, this time to the Toronto Raptors. While he was disappointed with the loss, Giannis also said that it was "not the end of the world." While the absence of Jrue Holiday has hurt the team, Antetokounmpo doesn't think they need to go into "panic mode" just yet.
ADVERTISEMENT
Article continues below this ad
Giannis on Bucks dropping 4 straight: "It's not the end of the world."

He's not making excuses, but says the loss of Jrue Holiday is big for the team. However, he won't allow the team to hit "panic mode."

— Eric Woodyard (@E_Woodyard) February 17, 2021
"I kind of feel like everybody (on Twitter and social media) is in panic mode. And that should not be the case." – @Giannis_An34

— Eric Nehm (@eric_nehm) February 17, 2021
The Milwaukee Bucks have been inconsistent this season. At times, they have shown how good they can be, going on winning runs that have put any team in the NBA to shame. On the other hand, they sometimes lose focus and lose games to teams that they can handily defeat. If the Bucks want to have any success in the playoffs, they must build a regular run of form deeper into the season.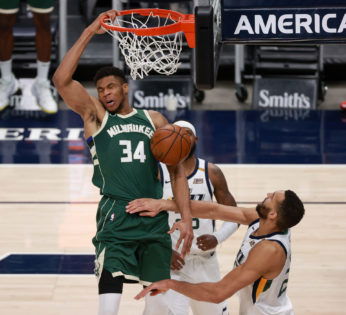 In the off-season, the Bucks traded for Jrue Holiday to provide additional help to Giannis and the Bucks. Giannis had asked for the team to sign some more players that could help contribute in the playoffs because much of the offensive load had been falling on Giannis and his front-court partner, Khris Middleton. The arrival of Holiday took some pressure off them.
'Greek Freak' looking for a chip
ADVERTISEMENT
Article continues below this ad
Many people speculated over the Greek Freak's future going into the season. He was going to become a free agent at the end of this season. Many thought that Giannis would move away in order to fulfill his championship ambitions. However, he shocked everyone by signing a max extension with the Milwaukee Bucks.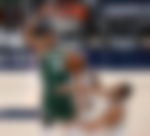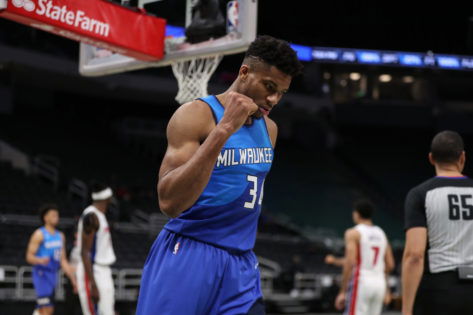 ADVERTISEMENT
Article continues below this ad
Can Giannis Antetokounmpo lead the Milwaukee Bucks to the NBA championship? The two-time MVP has been excellent in the regular season but has often failed to perform during the playoffs. Giannis would be desperate to shake that reputation off with excellent performances in the playoffs that might lead the Bucks to an NBA title.