'Not Your Everyday Rookie': Vince Carter Details How Luka Doncic Lived up to the Expectations
Published 04/16/2021, 1:00 PM EDT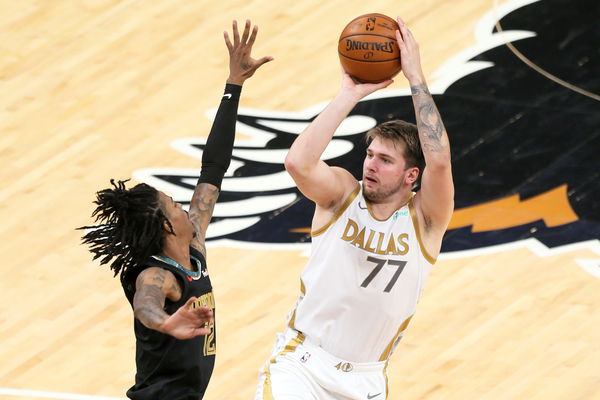 ---
---
Luka Doncic never ceases to amaze and his latest bout against the Memphis Grizzlies did just exactly that. The Dallas Mavericks are standing seventh in the Western Conference with a 30-24 record. This is far better from where they stood earlier.
ADVERTISEMENT
Article continues below this ad
After a slow start to the season, Luka Doncic has really pulled Dallas up the ladder and done justice to all the rumors surrounding his chances at the MVP award this season. Although there are players who are making a better case for it, Luka Doncic has shown that he will continue to progress with each passing season and Vince Carter couldn't agree more.
Luka Doncic is standing up to Vince Carter's expectations?
ADVERTISEMENT
Article continues below this ad
The Dallas Mavericks have had trouble remaining consistent as a team but Doncic hasn't. The 22-year-old has been finishing with MVP-caliber stats at the end of every night with his stellar skills, strength, and size. But what does Vince Carter have to say about Doncic's performance so far?
In an interview, Vince was asked if Luka has lived up to his expectations or not in his third season in the league. "He has been smooth-sailing," stated Carter. "We watched him as soon as he got into the league and you're like wow, this is not your everyday rookie. He's playing at a different level, at a different pace, which was his pace."
"And when he moved into his second year, you could tell he's gotten better. And he has gotten better in his third year." Unfortunately, Carter wasn't very sure if Luka deserved MVP. But that doesn't make him doubt Luka's potential.
He said, "We were watching him in the bubble and he was outstanding. And he has been outstanding up and down all year. But I'll tell you that he's still playing at a great level. Maybe not MVP level but he's as advertised for sure."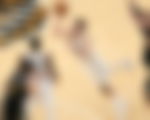 Where does he stand in the MVP race?
For now, Doncic is not even in the top five in the race. Standing sixth, he still has James Harden, Giannis Antetokounmpo, Joel Embiid, Damian Lillard, and Nikola Jokic ahead of him. And as one can see, it isn't an easy mix to surpass.
Jokic hasn't moved from the top spot for weeks now and not a lot of time is left before the season ends. Doncic has more worrisome things to focus on, like the play-in tournament.
ADVERTISEMENT
Article continues below this ad
The Mavericks need to secure the sixth or higher seed to avoid the play-in. Till then, they will always be in danger of being kicked out of the postseason. But do you think Doncic deserves more appreciation and should be higher in the MVP race?
Read also- 
ADVERTISEMENT
Article continues below this ad
'I Paid Him Off in Pesos': Mavericks Coach Rick Carlisle Reveals Crazy Bet with Luka Doncic