'Nothing We Could Do': Richard Jefferson Recalls Michael Jordan Destroying Him During His Rookie Season
Published 04/29/2021, 11:30 AM EDT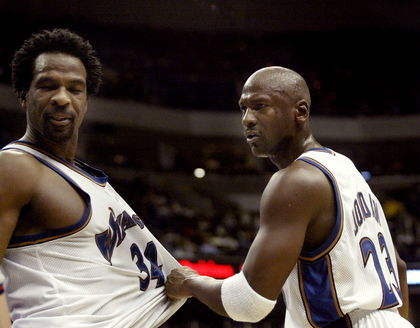 ---
---
Michael Jordan made his second return from retirement in 2001. At the time, Jordan was a part-owner and executive for the Washington Wizards. But MJ decided to help the struggling time by lacing up his Air Jordans once again and stepping onto the court. While his tenure with the Wizards was far from successful, it was a thrill for many younger fans who didn't get to witness 'His Airness' during his time with Chicago.
ADVERTISEMENT
Article continues below this ad
The Nets and RJ got the better of MJ
Former NBA champion Richard Jefferson spoke about facing Michael Jordan and the Washington Wizards. Jefferson was part of the (then) New Jersey Nets, one of the best teams in the Eastern Conference. He spoke about how he and the Nets handed MJ the worst loss of his career in a blowout win. Jordan wasn't able to help the Wizards against a very strong Nets team that had the likes of Jason Kidd.
ADVERTISEMENT
Article continues below this ad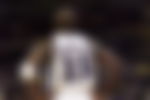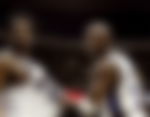 Jefferson said, "The real reason why Jordan is so amazing to me is because (with) Jordan coming back, we actually gave Jordan his worst loss ever. He comes to Jersey, we're up by 40 at half time, their team wasn't very good, and he was a little tired. So we're cruising, we're crushing them."
Michael Jordan got his revenge on the Nets
MJ didn't return to the game for the second half. Fans were upset by this because he was still an attraction player that fans paid to see. However, the next time the Nets and the Wizards faced off, Jordan prepared his revenge. He went on to score half the team's points, which was very impressive because NBA games were usually low-scoring affairs back then. There was nothing the Nets could do to stop Jordan.
ADVERTISEMENT
Article continues below this ad
Jefferson added, "So he doesn't even play the second half, the game is over, fans are mad… But the next time we play them a couple of weeks later, he made sure to get his rest, he came after us. And what was so ballistic about that game is that this was back when the scores were like 92. So he scored half their points, there was like nothing we could do to stop him."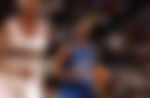 ADVERTISEMENT
Article continues below this ad
Michael Jordan got his revenge on Jefferson and the Nets. However, the Nets would still go on to find great success that year, reaching the NBA Finals. But they were swept by then two-time defending champions Los Angeles Lakers in the Finals. They would reach the finals again the next year, only to fall to Tim Duncan and the San Antonio Spurs.