"Now MJ and IT Should Get Along Again": Fans Get Teary Eyed as Celtics Legend Remembers Kobe Bryant to Squash a Decade-Old Feud
Published 03/22/2023, 9:18 AM EDT

Follow Us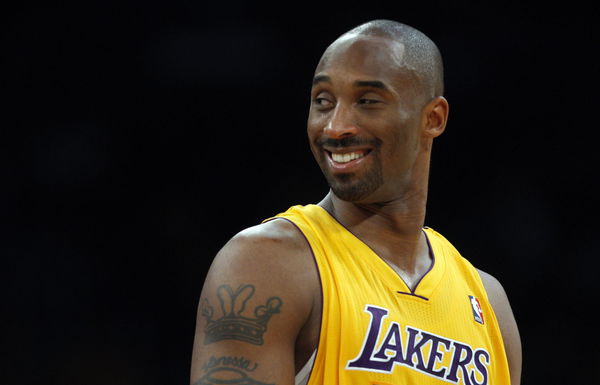 There have been many rivalries in the NBA over the past years, some of which would be fresh in fans' minds. The sheer competitiveness in the league caused a lot of strains in relationships between friends and competitors. Some of these infamous beefs continued to the day, while some were squashed before time got the better of them. Kobe Bryant and Shaquille O'Neal were involved in a similar beef back in their Los Angeles Lakers days. However, both could never really stay mad at each other and let their egos aside shortly after.
The Black Mamba's passing in 2020 shocked the NBA world to its core. The horrific tragedy made everyone look back on their lives from a new perspective. Recently, a Boston Celtics legend mentioned how he felt the same as he let go of his inhibitions for a former teammate.
Boston Celtics legend remembers Kobe Bryant while squashing an old beef
ADVERTISEMENT
Article continues below this ad
Kobe Bryant and his daughter Gianna Bryant's tragic passing in 2020 was a difficult moment for teammates and fans all around the world. The horrific helicopter crash was a time that no one could believe what they heard.
Among all those mourning, the Celtics legend, Kevin Garnett was another one of the many who looked at life from a different perspective from that moment on. Garnett admired Bryant to bits. Hence, his death was a reality check for him in his life. Naturally, as Bryant's passing kept plaguing his mind, Garnett decided to amend all his relationships before he regretted it. In an interview with Kevin Hart on Cold as Balls, Garnett mentioned why he squashed his beef with Ray Allen, his former teammate.
"The passing of Kobe and all of us getting older helped me understand that life is not given to none of us," said the Celtics legend. He further added, "It would have f****d with me if something were to happen to Ray and I didn't get a chance to amend this."
Allen and KG were part of the incredible Boston Celtics team that won the NBA title in 2008, to end the 22-year drought for the Boston side. However, as time passed, Allen felt that his services were better suited at the Miami Heat, the new superteam in the NBA. It was a decision that Garnett considered a huge betrayal.
However, years later after KG has reportedly squashed the beef, fans are pretty ecstatic with his decision and feel that others should follow his path of enlightenment.
Fans react to KG forgetting his beef with Ray Allen
The two legends who gave a reason for Boston to rejoice after 22 years, finally reconciled after a long ego tussle. The fans found the news a pleasant surprise and respected KG's feelings behind the decision. Additionally, the fans pleaded with other NBA superstars like Michael Jordan and Isiah Thomas to follow suit with KG and bury the hatchet.
The NBA legends MJ and Thomas have had their own differences for quite a while now, which reignited when The Last Dance was released. The fans have had enough of it and want the 80s superstars to shake hands and get it over with.
Now MJ and IT should get along again

— Funny 🌟 (@funnysbr) March 21, 2023
Now Jordan & Thomas need to squash the beef. Life is too short man. Look at Kobe. Don't let hate overcome you

— stickybun (@stickybunnn) March 21, 2023
crazy that sometimes it takes the final chapter of someone's story to help you fix yours. 🙏

— 🇸🇻 Moises 🇺🇸 Zet 🇬🇹 (@Moebanter) March 21, 2023
He finally let that pettiness go. So proud

— 🤴🏽SMOOOTH (@smooothoperata_) March 22, 2023
ADVERTISEMENT
Article continues below this ad
Man, I am glad that they squashed their beef!!! Life is bigger than that!!

— Ivan Kamali (@Ivan_Kamali) March 22, 2023
This is what you love to see. Beef squashed

— Osh (@itsoshh) March 21, 2023
ADVERTISEMENT
Article continues below this ad
Watch This Story: Jayson Tatum vs Jaylen Brown net worth, which Celtics star is richer