Nuggets Star Nikola Jokic Re-writes Record Books, Matches Wilt Chamberlain for Impressive Milestone
Published 12/28/2020, 11:46 PM EST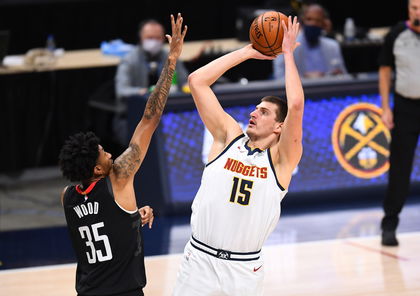 ---
---
Nikola Jokic is establishing his position in the MVP race. While we are just a handful of games into the season, Jokic's early dominance has been obvious. The Nuggets haven't been winning their games consistently but just had a massive win over the Houston Rockets. The facilitator of that win in the most literal sense was Jokic.
ADVERTISEMENT
Article continues below this ad
He had a monster triple-double with 19 points, 12 rebounds, and a career-high 18 assists. That assist number is the highest of the new season so far, and might just stand for the entire season. No center has displayed this sort of passing proficiency in decades. As a matter of fact, the last center to get 18+ assists was Wilt Chamberlain in 1968.
ADVERTISEMENT
Article continues below this ad
Jokic also notched his 43rd career triple-double, which has him at the ninth most position already. Jokic is still relatively young and has his entire career ahead of him. He is currently averaging a triple-double on the season.
The Nuggets have won their first game of the season over the depleted Houston Rockets. Jokic's numbers are phenomenal, and if they continue on this trajectory, fans may be seriously putting him in the MVP race.
Nikola Jokic: Best big-man in the league?
ADVERTISEMENT
Article continues below this ad
There are quite a lot of talented big men in the league. While the number one pick for big-men is usually Giannis Antetokounmpo or Anthony Davis, Jokic belongs right there with them in that conversation. No center is as skilled and cerebral as Jokic. He can score, shoot, and is easily one of the top five passers in the league.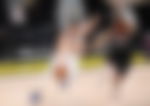 His defensive positioning is improving with each game. While he obviously doesn't have the same athleticism as other centers, he more than makes up for it with his excellent perception. We haven't seen a high-IQ big man like Jokic in a while.
ADVERTISEMENT
Article continues below this ad
With the traditional center becoming more obsolete in the modern game, players need to adjust their game like Jokic. He is giving the position new viability by becoming one of the biggest threats whenever he is on the floor.