'Nycill Jornan': Former Teammate of Michael Jordan Makes Fun of a Fan Wearing #23 Chicago Bulls Jersey
Published 02/06/2021, 2:14 AM EST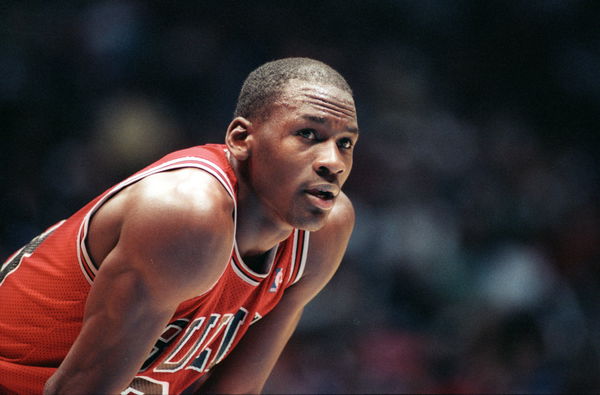 ---
---
The Chicago Bulls are one hopeful team in this season, with a promising start. They had a 7-14 start last season as opposed to this year's 8-13, which could've been better, had they not narrowly lost the last two games.
ADVERTISEMENT
Article continues below this ad
Their most recent loss came against Orlando Magic, mostly because of an exceptional 43-point performance from opposition center Nikola Vucevic. But something else during the second quarter caught the attention of the viewers.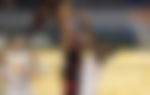 When the commentators went off-track because of a Michael Jordan fan
ADVERTISEMENT
Article continues below this ad
With just two minutes into Q2, the camera showed two fans enjoying the game from the stands. The male fan was wearing a White & Red Bulls jersey with #23 tailored to it. This came to the attention of commentators Adam Amin and Stacey King. 
Sportscaster Adam Amin jokingly exclaimed, "You want this Nyquill Jordan Jersey on?… It says Michael 'Jornan' by the back." Stacey too could not control as he burst out in laughter and noted, "Isn't that a Bulls fan? That looks like an old jersey. The Bulls are like 'He might have made that at home'. Haha! It just can't be better… [indiscernible] That was out of a meme man!… Oh my goodness, Nyqill Jordan, stop me now, we've got to get back to the game!" 
Both the commentators were referring to Bootleg Slam Dump action figures' "Nychill Jornan" (Choncago Balls), which is a customized Jordan toy that is sold in the market. It's crazy how Stacey, a forward-center who won three rings with Michael Jordan from 1991 to 1993, could not stop his laughter, making fun of the MJ jersey. 
The Chicago Bulls blew a possible victory
ADVERTISEMENT
Article continues below this ad
As the commentators brought their attention back to the game, it was the Magic that did not allow the Bulls to dominate. The Bulls could make a comeback in the final quarter, but to no avail.
43 points, 19 rebounds, 4 assists, and a block from Nikola Vucevic totally wasted the Bulls' starting five's desperate effort. The Bulls had a poor night from the three-point range with nine conversions at 30% accuracy against the Magic's 11/27. Also, in the clutch time, a personal foul on Garrett Temple gave the Magic two crucial FTs that further left nothing for them even with a buzzer-beater three-point attempt. 
Certainly, that Bull fan would not want to watch the highlights for more than one reason.
ADVERTISEMENT
Article continues below this ad
Read also – Chicago Bulls' Zach LaVine Finds His Name Alongside Michael Jordan After a Record-setting Performance