$3.5 Billion Hollywood Director Who is Richer than Michael Jordan, LeBron James and Tiger Woods
Published 06/19/2022, 11:30 AM EDT
By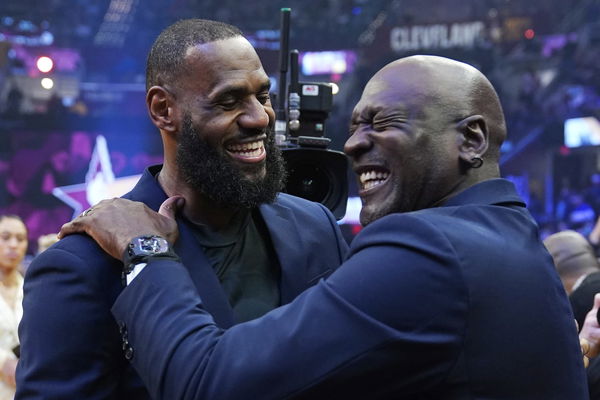 When It comes to athletes that have amassed great wealth on and off the field, three big names come up; Michael Jordan, LeBron James, and Tiger Woods. It is not easy to hit the Billion dollar mark for athletes and celebrities. Very few have reached the billion mark, and it is no surprise that these sports personalities are the most prominent names.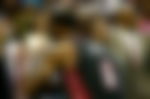 Jordan is the greatest player to ever touch a basketball, and LeBron James is the closest we have to GOAT status since Jordan. On the other hand, Tiger Woods has done more for Golf than any other man ever.
ADVERTISEMENT
Article continues below this ad
How rich are athletes like Michael Jordan 
Micheal Jordan ranks #1729 on the Forbes list of Billionaires (2022). He has an estimated net worth of $1.6 billion. Jordan made a fraction of his wealth as a player as his salary during his career totaled $90 million. Subsequently, The largest share of his wealth comes from endorsements and collaborations with partners such as Nike, Hanes, and Gatorade.
He has earned $1.8 billion (pre-tax) from endorsements post-retirement. Some of his biggest investments include owning a NASCAR team in late 2020.
READ MORE: LeBron James 2022: Net worth, salary, and endorsements.
Consequently, he is the only NBA player with a majority stake in an NBA team. Jordan, who owns the Charlotte Hornets, agreed to sell a minority stake in a 2019 deal that valued the NBA team at $1.5 billion. Interestingly enough, LeBron James recently hit the Billionaire as an active player.
Exclusive company. 💰

Tiger Woods, Michael Jordan and LeBron James are the only athletes to have an estimated net worth of one billion dollars or more.

(H/T @Forbes) pic.twitter.com/FBWjTHlzq4

— Golf Digest (@GolfDigest) June 10, 2022
LeBron James becomes the first NBA athlete to reach the Billion-dollar mark
The four-time NBA champion LeBron James is the league's first billionaire active player. From his time with the Cavaliers, the Miami Heat, and his current franchise, the Los Angeles Lakers, James has earned almost $385 million in pretax pay. Off the court, he's made more than $900 million from commercial enterprises and endorsement partnerships with PepsiCo, Walmart, and Nike, his longtime sponsor.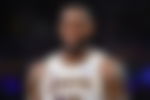 Moreover, James has taken equity in firms he works with, such as Beats by Dre and Blaze Pizza company, which has helped him become a billionaire. In fact, his LeBron James Family Foundation inaugurated its first elementary school in 2018 and has committed to spending more than $40 million on college scholarships.
He is the owner and founder of the 'I Promise' foundation and recently bought a minority stake in the Champions League Finalist, Liverpool F.C.
In addition, Tiger Woods officially has a billion-dollar net worth. He hit the Billion dollar mark just one week after LeBron James reached the financial milestone.
Recently, LeBron said he would like to own a franchise in Vegas and also tweeted about it. LeBron commented "Speaking into existence!" on the projected 2024 Vegas Franchise.
Hollywood Celebrities that are Billionaires.
The comparison between Celebrity athletes and Hollywood celebrities is folklore in today's age. According to 'Business insider', the few Celebrities that have hit the Billionaire mark are Tyler Perry, Jay-Z, Peter Jackson, Rihanna, Kim Kardashian, Kanye West, Oprah Winfrey, and Steven Spielberg.
Surprisingly, Speilberg ranks the highest amongst all these Celebrities. He is valued at appx $3.8 Billion. The Jaws director is a three-time Acadamy-Award-winning director. 
ADVERTISEMENT
Article continues below this ad
WATCH THIS STORY: Serena Williams vs LeBron James net worth comparison
 Billionaire film director Steven Spielberg recently sold his superyacht Seven Seas for €130 million ($150 million) to billionaire steel baron Barry Zekelman. Furthermore, he sold his beachfront Malibu property for $26 Million.
ADVERTISEMENT
Article continues below this ad
He owns a 20.000-Square of real estate in Los Angeles and a $70 million private jet. Professional Sports and Hollywood have always been one of the most lucrative industries; LeBron James, Michael Jordan, and Steven Speilberg are a testament to that.