'Officially in Panic Mode': Stephen A. Smith Scared for Lakers Missing the Playoffs
Published 05/08/2021, 10:18 AM EDT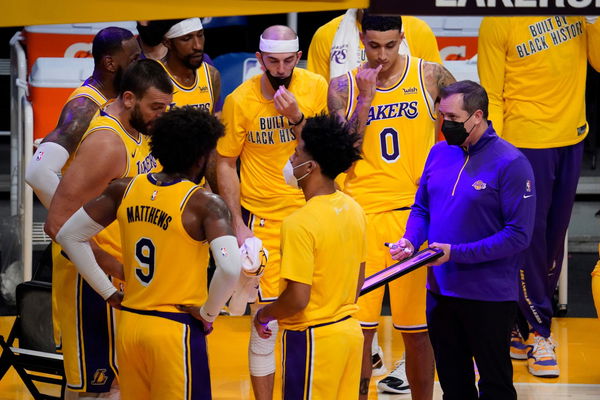 ---
---
Champions Los Angeles Lakers look like a shadow of themselves right now. After being at the top three of the Western Conference standings, the Lakers have seen a drop in their regular season form.
The Lakers now have slipped to the seventh spot in the West with a loss at the hands of the Blazers. With LeBron James still missing and a rather underperforming support cast, the champions have been a subject to massive scepticism.
Stephen A. Smith scared about the Lakers missing the playoffs
Given the dwindling form of the champions, multiple critics have been raising their concerns about the Purple and Gold. Veteran analyst Stephen A. Smith is no exception to this.
In an appearance in ESPN's First Take, Smith had a rather bold take as he claimed he doubted whether the LeBron and Co. would even make the playoffs or not. "I'm scared right now, I'm scared for the Los Angeles Lakers, I want to put the basketball world on official notice.
"I don't even know if the Lakers are getting past the play-in game. I don't even know if the Lakers are playing the play-in game they don't look good; they don't look good at all."
He added, "LeBron James comes back he plays he says he'll never be 100%. He could be talking about 'I'm not gonna be a hundred percent again this season'.
I'm looking at the fact that Rondo is no longer there, he's on the other side with the Clippers. Even though Dennis Schroder, I mean the bottom line is they're better offensively with him on the court but poorest defensively."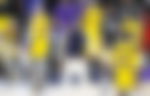 The veteran analyst added, "I mean, my God, there are reasons to be concerned about the Los Angeles Lakers and right now I am officially in panic mode that the Lakers might not even make it out of the damn play-in game."
With multiple injuries still plaguing them, the Lakers look in some serious trouble. After their latest at the hands of the Blazers, the Purple and Gold now are officially in the play-in spots. Will LeBron James be able to return in time for the champions? Who do you think will win the NBA championship this season?
ADVERTISEMENT
Article continues below this ad