'Oh My God': Warriors' Stephen Curry Reacts to His Comparison with Michael Jordan
Published 04/14/2021, 1:00 AM EDT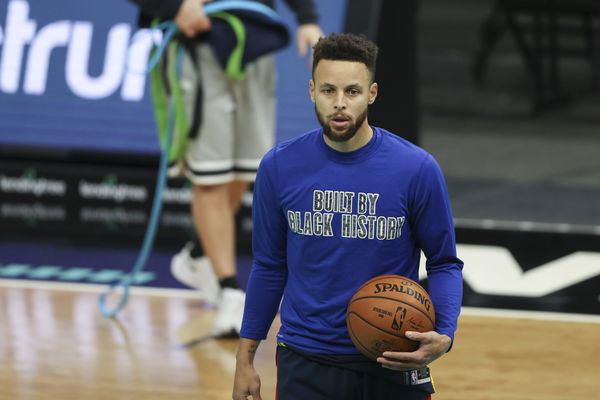 ---
---
Stephen Curry has been a household name since the 2015-16 season when he first unleashed his complete power. Today, the baby-faced assassin holds the record for scoring the most ever career points for the Golden State Warriors. Moreover, this past month has been phenomenal for him after he won the 3-point contest in the ASG and later successfully came back from a tailbone injury.
ADVERTISEMENT
Article continues below this ad
Analysts correctly attribute this face of the Warriors franchise as the game-changer. Especially in the absence of Klay Thompson, Steph is doing double the work to ensure his side stays relevant for the playoffs. But is he good enough to see a comparison with Michael Jordan?
When a comparison with MJ surprised the Warriors' champion
ADVERTISEMENT
Article continues below this ad
Recently, Steph Curry addressed the media after moving past Wilt Chamberlain to become the all-time top scorer for the Warriors. He now has 17,818 points to his name after that mind-bending 53-point night against the dangerous Nuggets.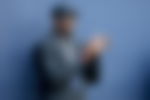 When the 33-YO learned about Pacers' legend Reggie Miller comparing him with Michael Jordan, the star appeared overwhelmed. He expressed, "Who said that? Oh, my god. Kind of goes back to what I said earlier, is the way I've understood how to play this game and elevate and try to do what I work at when I'm confident, doing there on the court… embrace the style that hadn't been mastered, but just that kind of a different way to play it now. It's starting to take shape and how guys and girls are coming up in the game in terms of stretching their range and working on the jump shot and figuring out how to get creative with it. So, yeah, wherever that falls in chain and I do know the game has changed. I'm proud of that."
Watch story – Warriors' Steph Curry On the Verge of Matching Kobe Bryant in Incredible Record Led by Michael Jordan
Steph kind of drifted away from reacting directly to the Michael Jordan comparison, but he did accept that he has impacted the game in a revolutionary way.
On what fronts does Steph Curry beat Michael Jordan?
ADVERTISEMENT
Article continues below this ad
Steph is a gifted shooter who can even cut through the traffic and use the glass when need be. He taught the league how 40-ft three-pointers can become the go-to solution to beat the game clock. Much like Air Jordan, Steph has given newer specifications for his defenders to consider before guarding him.
As far as beating MJ is concerned, the 3-time NBA Champion beats the Bulls' legend in one very important parameter. Steph has played seven postseason series in his career and has averaged an effective field goal percentage of 55.8% in 112 games thus far. On the other hand, MJ had played 179 playoff games and averaged 50.3% in eFG. This shows how much Curry transformed the game and enjoyed the perks of being the trendsetter. 
ADVERTISEMENT
Article continues below this ad
In your opinion, is Steph Curry equivalent to MJ in terms of greatness?