"Oh Now You Remember My Name Africa?": When Michael Jordan Took it Personally Against a UNC Tar Heels Player
Published 07/14/2021, 3:59 PM EDT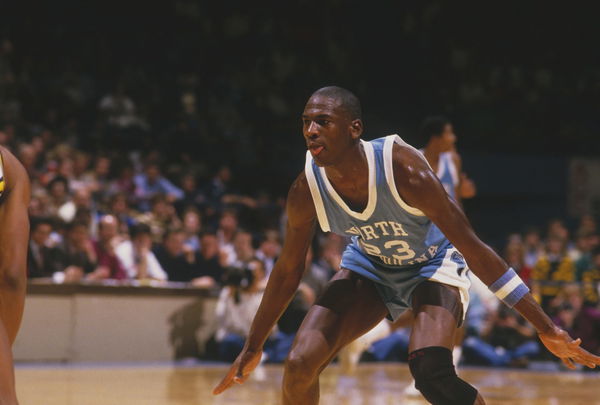 ---
---
Since its creation in 1947, the NBA has never quite seen a competitor like Michael Jordan. While his talent and passion for basketball took him places, it was the competitive drive that fuelled his aspiration to soar the heights unknown.
ADVERTISEMENT
Article continues below this ad
MJ's resume is the stuff of legend. A 6-time champion, a 6-time Finals-MVP, a 5-time MVP, and DPOY? It doesn't get much better than this!
Not to mention his 10-scoring titles, Rookie of the Year, and 10 All-NBA selections, Jordan has truly been a basketball savant since his debut in 1984, and no amount of praise and homage will ever do justice to the legacy His Airness left behind.
ADVERTISEMENT
Article continues below this ad
MJ's competitive history from his days at UNC to 1998 is showcased in the Last Dance. Whether it was dominating opposition players just because Bulls GM Jerry Krause had an eye on them, or because pressers held them in the same regard, Michael was ruthless.
Even teammates weren't spared, as Jordan was brutal during practice. His ethic of putting his team through the worst in practice, made them tougher, as they won 6 championships in 8 years. But then again, that's the bar if one intends to be the Greatest of All Time!
When a UNC athlete irked Michael Jordan
Jumpman was known to make up stories in his head, to fuel his inner competitor. But this time he didn't need to, as a college athlete did it all for him.
Here is another of MJ's "I took it personally" moments. Marc J. Spears, recently on 'Hoop Stories', opened up about an incident when Knicks scout Makhtar N Djaye pissed off the GOAT!
Spears narrated an incident where UNC's renowned head coach Dean Smith introduced MJ at a practice. He quoted Dean Smith as he said, "Alright guys stand in a line, I got somebody for you to meet that needs no introduction, Michael Jordan."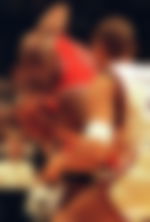 After Jordan walked onto the court, he greeted and shook hands with UNC's team, which was composed of future stars like Vince Carter. Makhtar, looking to play the fool, waited at the end of the line to ensure he would be the last person MJ met.
Spears further narrated that after Jordan shook his hand and asked him his name, Makhtar responded, "My name is Makhtar N Djaye, what's your name?" MJ looking confused, responded "Michael." Not realizing he was irking Jordan, Makhtar continued, "Nice to meet you, Michael." 
Giving him a little more rope, Jordan asked, "Ahh you don't watch much NBA? where you from?" N Djaye, again replied saying "I'm from Senegal." To which Michael retorted, "Yeah, there's not much basketball in Africa."
Lastly, as his Airness walked away, Makhtar took one last shot. He commented, "By the way, Hakeem is the GOAT."
Unleash the competitor
Needless to say, that did not bode well with the Jumpman. He took on the challenge to trash UNC's 1st and 2nd teams, with the worst players on his team. It became personal with him, as he hunted Makhtar on every single offensive play, looking to posterize him.
Fast forward years later, after having won the physical battle, Jordan annihilated him in a verbal matchup too.
Spears moved on to narrate an incident when Makhtar called out to MJ at a Miami club where they were trying to get entry saying, "Mike mike can you help us get in?"
ADVERTISEMENT
Article continues below this ad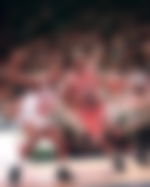 Having finally caught Jordan's attention, MJ replied, "Oh now you remember my name, Africa?" While the debate over the GOAT will never settle, one thing is quite clear. Michael Jordan is undoubtedly the greatest competitor and trash talker this sport has ever seen!
Watch this story – Michael Jordan's Fadeaway, Allen Iverson's Crossover, & Other Iconic Signature Shots in the NBA
ADVERTISEMENT
Article continues below this ad