Old Feud Reigniting? Shaquille O'Neal Claps Back After Dwight Howard Imitates Him on Instagram
Published 08/07/2021, 10:30 AM EDT ---
---
The Shaquille O'Neal vs Dwight Howard beef, in its latest chapter, saw the two centers go at it once again. While there's no love lost between the 2 centers given their public dislike for each other, the latest bit of sparring is hilarious. Where did this beef begin? Could it date back to their days facing off against each other? No one knows!
ADVERTISEMENT
Article continues below this ad
However, aficionados have pointed toward Dwight's infamous 'superman' nickname, which coincidentally was O' Neal's persona as he bullied the traditional center back in his prime. This time around though, the beef was surrounding Howard's impersonation of Shaq Diesel as he returned to the Lakers training facility for his 3rd stint with the Purple and Gold.
ADVERTISEMENT
Article continues below this ad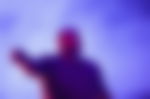 Howard mimicked O' Neal's recent take, picking Milwaukee to repeat following the 2021 free agency. Dwight Howard struck the perfect pitch, saying, "I still got the Milwaukee Bucks winning. Why? I got Giannis, he's the new Superman, so I think he's going to win."
Its Shaquille O'Neal vs Dwight Howard
Shaquille O' Neal has never shied away from confrontation. Whether it be going at other players on the court, or on air on NBA on TNT, O' Neal doesn't hold back. And true to his reputation, 'Diesel' din't pull his punches as he called out Howard's game.
And while Shaq previously has been rather brutal in his retorts, he too possibly saw the humor in Dwight's imitation bit. However, the 4x champion, much like his dominance on the court, wasn't letting this one pass.
This time off the air, he took to Instagram reposting the video with the caption  – "Not bad @dwighthoward reminds me of your game SO SO."
Watch this story – Looking Back At Shaquille O' Neal And Dennis Rodman's Most Heated Faceoff
ADVERTISEMENT
Article continues below this ad
The feud runs deep
Following multiple impressions of on-air analysts also including Charles Barkley and Shannon Sharpe, Howard took a sly jibe as he clapped back at O' Neal's "that ring doesn't count" narrative saying "Aight Shaq— got dang!"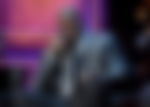 This wasn't the first, and probably won't be the last time these 2 engage in a duel, especially with Dwight back in L.A. And with both being eccentric and lively personalities, box office entertainment doesn't get better than this!!
ADVERTISEMENT
Article continues below this ad