'Old Heads': Former NBA Champion Rejects Julius Erving for Skipping LeBron James Off His Top 10 List
Published 04/29/2021, 6:30 AM EDT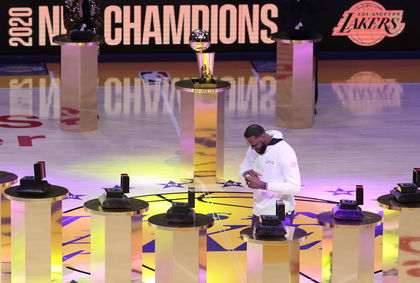 ---
---
The NBA is currently operating in its 75th year and has seen generations of players come in and move out. The legacy of the league is so rich that it is almost impossible to name its Top 10 players without offending a few people. Still, is it reasonable to discount LeBron James from one such coveted list?
ADVERTISEMENT
Article continues below this ad
King James has accumulated enough accolades to go down as not just a first-ballot Hall of Famer but arguably the GOAT. Although subjectively, he has surely outdone many previous legends to claim the throne. But Dr. Julius Erving's latest submission has put up a decent challenge against his case.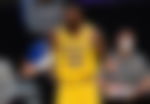 Kendrick Perkins is the least impressed by Dr. J's opinion
ADVERTISEMENT
Article continues below this ad
Recently, the Sixers legend and 16x NBA All-Star, Dr. J, picked his All-time NBA teams. Showing an obvious bias towards the players from his era, Sir Erving chose only those names for his first team.
While that was okay, what surprised many was the exclusion of LeBron James from his second team too. Now, he skipped Kobe Bryant as well, but discounting King James came as a bigger surprise for many.
One of those people was the former NBA Champion and Bron's teammate with the Cavs, Kendrick Perkins.
The 36-YO NBA analyst expressed his disagreement on Twitter and wrote, "Some of them old heads can't even hide it no more! SMH"
Clearly, Dr. J missing out on every player active since 2003 was an unwelcoming move for fans and analysts alike. But one must admit, it's an individual choice and such choices never come easy. It's like forming an All-Star team from a bunch of multiple-time All-Stars and champions. 
Read Also – Former NBA Champion Counts LeBron James as GOAT and Explains Why Even Dennis Rodman Can't Check Him
What about the comment that LeBron James won with super teams?
Well, this is where Sir J's reasoning left a bitter taste in fans' mouths. When King James entered the league as the chosen one, he had joined a 17-win team.
ADVERTISEMENT
Article continues below this ad
Averaging 20+ points a year, a young Bron took the baton from Carlos Boozer and led the Cavs back into the playoffs. It is true that he infamously left the Cavs to form a super team in Miami.
But one must not forget how he returned to Cleveland and pulled them from a 1-3 deficit to clinch the maiden championship. He surely had Kyrie Irving by his side, but they were still the underdogs against a world-class Warriors unit. 
And then again, he pulled a stoppage to the seven-year playoff drought of the Lakers to successfully bring the 17th trophy for the franchise. He and Anthony Davis are certainly the best current duo, but they are far from being a super team. 
ADVERTISEMENT
Article continues below this ad
So just in case, the Lakers win a title this year, Dr. J would have to revisit his roster and place Bron on his 1st team. Do you agree? Help us with your opinion in the comments.