"On My A**": Bobby Portis Reveals Khris Middleton's Stern Leadership Style
Published 07/29/2021, 11:57 AM EDT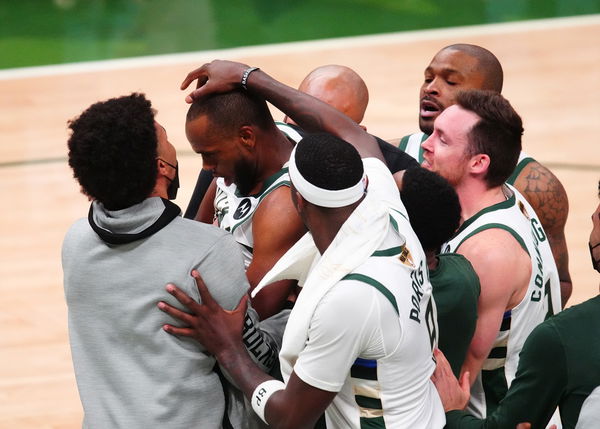 Khris Middleton played a huge role in the Milwaukee Bucks' dream 2020-21 season. Along with NBA Finals MVP Giannis Antetokounmpo, Middleton ensured that the Bucks secure the title after 50 long years. But the small-forward played a role that couldn't be measured by numbers. He was instrumental in maintaining the team spirit, and his influence went well beyond the score sheet.
The unsaid importance of Middleton to the Bucks
In a season with more ups and downs, Khris Middleton was the definition of 'silent but deadly' for Milwaukee. Under Mike Budenholzer, the 29-year-old played as a starter, and was second fiddle to the in-your-face Bucks attack. When all the action was going on at one end, Middleton would sneak in 20-25 crucial points.
ADVERTISEMENT
Article continues below this ad
In a recent interview, teammate Bobby Portis was all praise for the attacker. "Like Khris Middleton man, I can't stress enough how important he was for me this year. I ain't gonna lie; I played defense before but like, sometimes I would just try to get back on offense and get the ball again sometime. But now with him, he's different bro," Portis quoted.
WATCH THIS STORY: From Rags to Riches: Kevin Durant, Allen Iverson, Other NBA Stars Who Turned Their Lives Around
Khris Middleton is always locked in, says Bobby Portis
ADVERTISEMENT
Article continues below this ad
Milwaukee Bucks' savior in the Atlanta series has inevitably gained the respect of so many stars. But as Portis revealed, Middleton is very aware of how his teammates are doing, and corrects them along the way. "He really makes you lock in, and if I miss a f***ing box out or something, he's gonna let me know. He's gonna show it to me like, you should have boxed out here."
"It's just a different level of respect that I have for him now, knowing that he wants it that bad and knowing how locked in he is," Portis said on how he looks up to Middleton. "You know, he's the guy that don't really say much at all. To his teammates he talks, but none on the court. But he should be on my a** for sure."
ADVERTISEMENT
Article continues below this ad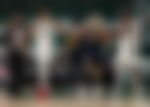 If not for anything else, Khris Middleton makes the Bucks a better team by bringing out the best in his mates. As the Greek Freak and his men look to defend their crown next year, there is no doubt that Middleton will play a key role in how things unfold.