"On Our Mom's Relationship I Promise..": Fearing Getting "Hurt" by Shaquille O'Neal, Charles Barkley Braces for His Life on Live TV
Published 01/17/2023, 6:50 AM EST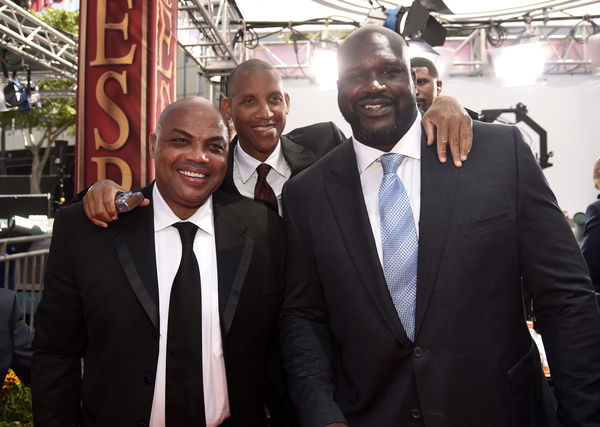 Inside the NBA, the multiple-time Grammy-winning show has produced some of the most priceless moments among the crew. However, the love-hate relationship between Charles Barkley and Shaquille O'Neal arguably gave the show its major following. There have been times the Big Diesel has even threatened to smack the NBA Hall of Famer. Tonight Shaq finally had the chance to do so. Likewise, Barkley did what anyone would with a 7-foot giant ready to kick.
The recent FIFA World Cup had the USA backing their nation on the world stage. Barkley was one of the biggest advocates for the USMNT showing his support publicly as reported by The Insider. This time, the soccer players took a turn evaluating the crew's skills with a ball at their feet.
ADVERTISEMENT
Article continues below this ad
Likewise, they were unimpressed with the former NBA stars. However, that didn't stop them from having a penalty shootout in the studio once again. However, when Barkley saw Shaq taking his long strides, the fear set right in.
Charles Barkley did not feel like risking it against Shaquille O'Neal
With the penalty shootout challenge, the Round Mound of Rebound decided to go in goal. The renowned analyst was confident going up against the Jet and Ernie Johnson. However, he saw Shaq take his run after not letting them score. That's when he quickly moved away from the goal feeling the four-time champion's kick would hurt him.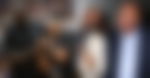 ADVERTISEMENT
Article continues below this ad
Shaquille O'Neal had to give Barkley the 'guarantee' on their mothers' friendship. He said, "I'm not going to hurt you. I'm not going to do it. I promise. On our mom's relationship, I promise I won't kick it hard."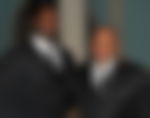 After the assurance, the former NBA MVP got back between the sticks. Staying true to his word, Shaq aimed at accuracy. Despite getting a leg in, there was enough power to take the ball into the back of the net. The legendary Los Angeles Lakers center roared in celebration after scoring past his friend. In return, Barkley took two shots but failed to get past the Big Aristotle. Despite not wanting a hard kick, the Phoenix legend whacked his second kick right at Shaq.
ADVERTISEMENT
Article continues below this ad
Watch This Story –Who Are The Popular Names For This Seasons MVP Race? Kevin Durant, Jimmy Butler & More
It's this exact dynamic between the duo which helped the show reach its modern heights. Their constant insult matches and antics are loved by the fans. And it seems with time, they only get better.
Edited By: Jayant Chhabra