'On The Way'- NBA Legend Says Chris Paul Will Be a Top-Five In Point Guard History By Retirement
Published 04/21/2021, 9:47 AM EDT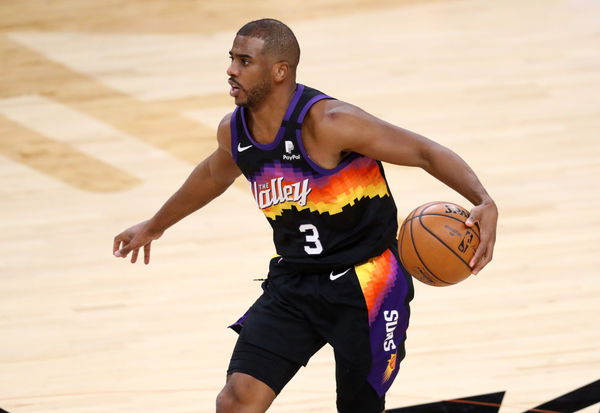 ---
---
Chris Paul is building a legacy for himself as one of the greatest players of his generation. He is inarguably one of the best point guards of this current generation. While there are people like Steph Curry that may have achieved more than Paul, CP3 redefined what it meant to be a PG in the modern game before Curry did.
ADVERTISEMENT
Article continues below this ad
CP3 crossed the iconic Magic Johnson on the all-time assists list. He now sits fifth all-time on there, and it has made people wonder where Paul will stand on the all-time leaderboards when he retires. Here is what Vince Carter had to say.
ADVERTISEMENT
Article continues below this ad
"It's so tough. If he's not in the top five, he's on the way. He's making a case for it right now. He's 35-36 and what he's done. Some people say he's reinvented himself. I think he's just gotten new life and fresh air. I mean, he likes the talent, he has a lot of talent around him. You out the right talent around CP3. You have shooters, you have defenders, and then he's going out there and he's still scoring and being Chris Paul that we've known and loved."
Carter added, "It's hard to say who's in the top five in my opinion. I'd like to wait till it's all said and done. I think when it's all said and done and he's done playing, he'll be right there."
Chris Paul: Where does he fit in the all-time list?
ADVERTISEMENT
Article continues below this ad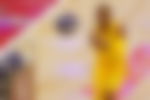 Chris Paul is easily a top-10 point guard of all time. However, to say he is top-five without a championship right now is hard. Magic Johnson, Isiah Thomas, and Steph Curry would undoubtedly rank ahead of Paul. Magic has won titles, Finals MVPs, and regular MVPs. Meanwhile, Curry has done all but win an FMVP, and Thomas didn't win a regular-season MVP.
ADVERTISEMENT
Article continues below this ad
But after that, the debate opens up. There are still the likes of Jason Kidd, Oscar Robertson, John Stockton, and others to also place. But if Paul can retire with a title, it would help his case a lot. Right now, he would be a subjective pick for many as a top-five point guard all-time, but he is objectively a top-10 PG in NBA history.